Across the Ocean Shipping is proud to announce the appointment of its new Sales Director, Crystal Sun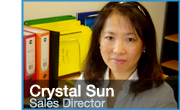 Crystal replaces Tim Hibbard who has been in the role since 2009. Tim is emigrating from Australia to the Philippines in pursuit of a new business venture. "Tim has been instrumental in the success of Across the Ocean Shipping to date and we wish him well in his new endeavours,"said David Aherne, Managing Director.            
Crystal Sun joins the company with a wealth of knowledge and experience gained from a decade as Asian Trade Manager in New Zealand and a number of years in Operations in Taiwan.
Of Crystal's appointment, David Aherne had this to say,
"Crystal Sun will be heading up our new expanded sales team which will be looking to drive Across the Ocean Shipping
onto further success."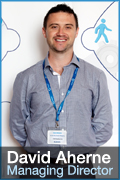 David Aherne has now assumed complete control of Across the Ocean Shipping which he founded in 2008, although as he says, his all-encompassing role will not change. "I will still be the Managing Director which involves everything from being tea boy to photocopier to actually making some important decisions!"
Conqueror would like to invite all members with shipments in Melbourne to get in touch with the team.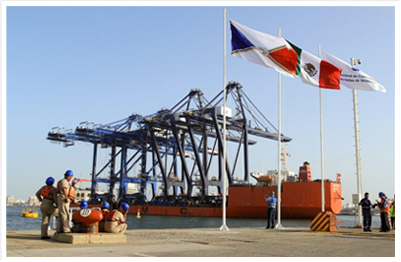 David Aherne / Managing Director
Crystal Sun / Sales Director