In a remote area 450km outside Kolkata, Seahorse Ship Agencies Pvt. Ltd., undertook the rather difficult job of transporting six abandoned railway engines by road to the city where it was to be placed on flat rack containers, secured by lashings and successfully shipped to Felixstowe Port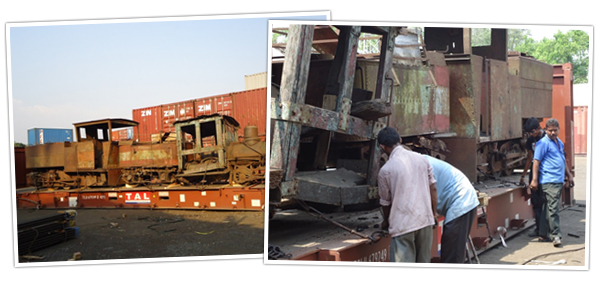 Each engine was taken apart at origin and shipped part by part which was rather challenging given the dilapidated condition of the engines. Getting the parts there without any further deterioration in their condition was crucial as once in the UK, they were to be reconditioned and exhibited.
Regional Forwarding Manager, Mr Ronee Sengupta told us, "The engines arrived safely at their destination which provided the perfect end to what was an extremely satisfying job for all involved."
We invite members with shipments in Kolkata to get in touch with the team. 

Capt. Sujit Basu Mazumder