CONQUEROR is pleased to announce that "The Janel Group of Hong Kong Limited" has successfully transformed its ISO9001:2008 to ISO9001:2015 – the first company in Asia to be granted such accreditation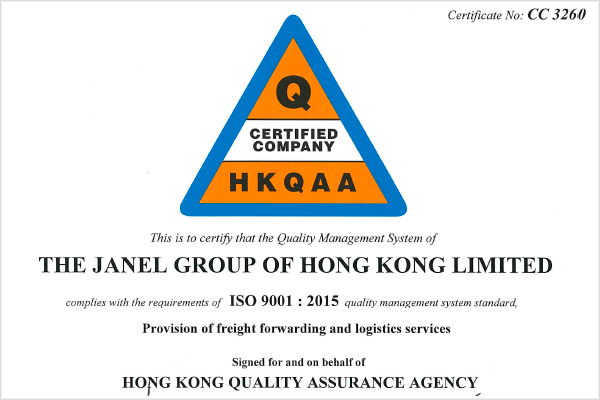 The 2015 edition features significant changes which bring ISO 9001 firmly into the 21st century. ISO 9001:2015 is less prescriptive than its predecessor, focusing instead on performance. Launched in September, it replaces previous editions and certification bodies will have up to three years to migrate certificates to the new version.
CONQUEROR would like to congratulate CQR Hong Kong on its quick transition to the new high standard of ISO 9001:2015 – it is a tremendous achievement for the team and shows that they already were and are ahead of their competitors in their operations and professionalism.
We invite all members with shipments in Hong Kong to get in touch with the team.