CQR Dammam (ERAM ROVER) has signed a joint venture agreement with ALMAR Container Group (ALMAR) for long term association in Saudi Arabia. ALMAR came to this decision after ERAM ROVER completed a successful initial period of engagement in the past year.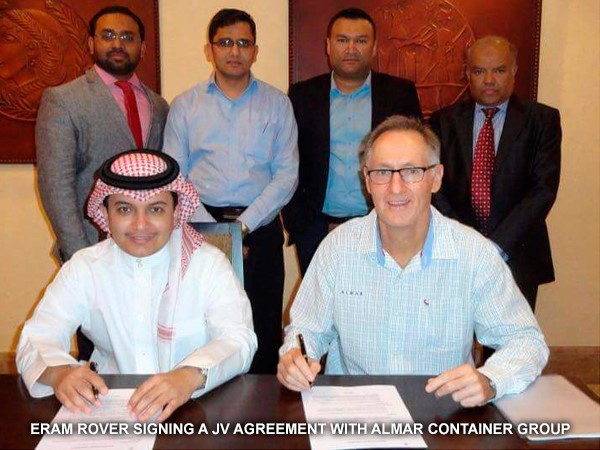 "We are very excited about this new partnership. Over the next two years, together with ALMAR, we will open a new container facility under a subsidiary, ERAM ALMAR. We will have fabrication and modifications of containers for various clients in the Kingdom," said Mufeed Ali, ERAM ROVER'S Business Development Executive.
He continued, "Initially, our agreement is for five years but with an option for automatic renewal of another five years when the first term comes to an end."
CONQUEROR would like to congratulate the team and invite members with shipments in Dammam to get in touch.
mufeed@eramrover.com,  sameer@eramrover.com 
www.eramrover.com