This summer, CQR Melbourne & Brisbane has relocated its corporate office to larger premises in Richmond
This move is testament to the continued growth of ACROSS THE OCEAN SHIPPING, an international freight forwarder focused on personalised services, provided by a young and dynamic group of professional staff. .
"With the new corporate office, we will keep being committed to providing a consistently high level of service, which is our main challenge" David Aherne, Managing Director of Across the Ocean Shipping.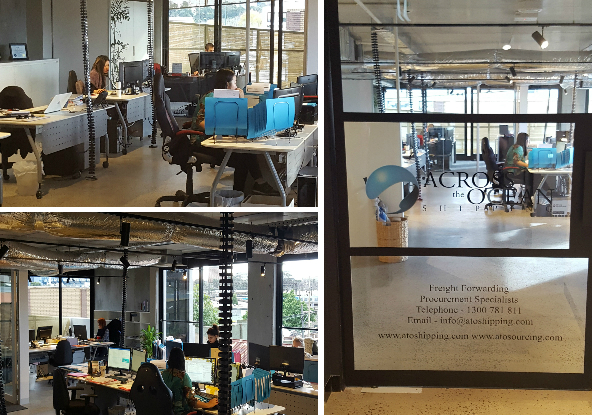 The new office will be located on Cremorne Street, Richmond:
Suite 201 – 13 Cremorne Street,
Richmond Vic Australia 3121
Telephone +61 3 9427 0015
Facsimile +61 9427 0049