FARASOOBAR INTERNATIONAL had to use travel jacking and pulling to transport the load from Bandar Abbas to Rafsanjan
CQR Bandar Abbas/Tehran – FARASOOBAR INTERNATIONAL, recently moved a transformer unit, which formed part of a power plant production line, across southern Iran from Bandar Abbas to Rafsanjan.
The unit, which weighed 50 tons, with dimensions 7 x 3.15 x 3.50 metres, was moved by road from the port at Bandar Abbas northward to Rafsanjan, with the use of travel jacking and pulling, to successfully discharge the unit onto its special foundation on arrival.
A tricky load well handled by FARASOOBAR INTERNATIONAL!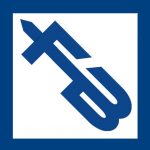 opr@farasoobar.com