Ekol has been ranked the leading company in 2015 in "The Most Admired Companies of Turkey" research of CAPITAL, the most prestigious Turkish economy magazine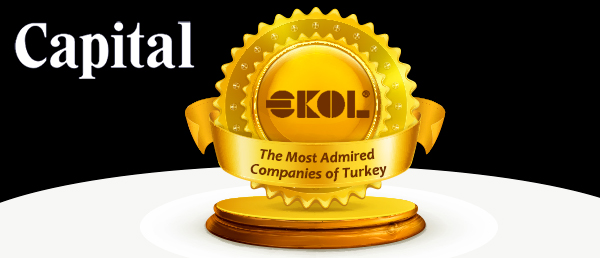 1,602 middle and senior managers from more than 700 companies have participated in the magazine's research compiled by the leading figures from the business world.
The nominated companies were evaluated on the following;
innovation
reputation
customer satisfaction levels
integration into the world markets
service and product quality
reliability and financial soundness
Proud to have been awarded 1st place once again, Mr. Ahmet Musul, Chairman of Ekol Logistics, shared his sentiments saying: "We are very proud to see that our 25th year in this sector has been crowned by a precious award. We are fully aware that this achievement is the result of teamwork, being awarded the first place two years in a row fills us with immense pride and joy. As Ekol, we focus all our efforts on providing high quality customer service, achieving excellence in service quality and being an ideal business partner. Adopting an environmentally friendly approach to business and providing our customers with a high quality service, we are taking firm steps towards achieving our primary goal, becoming the most admired logistics company abroad."
CONQUEROR would like to congratulate Ekol on this achievement and invite all members with shipments in Turkey to get in touch with the team.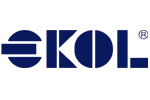 Devrim Koray