Additionally, they achieved their objectives for the year to further strengthen their position in the Ecuadorian market

Transportes y Servicios Vascones S.A. Transvas, Conqueror member in Guayaquil, Ecuador, has accomplished substantial business expansion and bolstered its pricing and commercial team. Furthermore, they successfully met their annual targets, experiencing a 25% increase in cargo volume and a 15% growth in market share. They have also achieved their commercial and OPS target so far for this year.
To quote Mr Luis Vascones, General Manager of Transvas, "Our main objective for this year was to strengthen our commercial operations and to achieve a position in the Ecuadorian market. Moreover, our internal organizational restructuring enabled us to manage our processes in a more efficient way." Empowered employees, enhanced teamwork, clear vision, efficient management, and openness to new challenges evolving with the market are some of the factors that allowed them to record a significant growth.
Transvas is looking to continue growing in the Ecuadorian market, collaborating with very important companies and contributing to the empowerment of the country."We also expanded our Pricing and Commercial team in response to this substantial business growth. This expansion presented a valuable opportunity to elevate Transvas in the Ecuadorian market through our membership with a leading freight forwarding network like Conqueror. Recently, we have handled very important project shipments that have boosted our cargo volume," Mr Vascones further explains.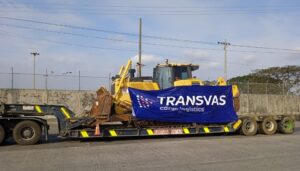 They eagerly anticipate providing a superior level of service. Their customers stand to gain advantages in terms of cost and time efficiency, which directly translate to enhanced delivery speed and cargo availability, as well as increased competitiveness within their specific segment or market. These benefits will ultimately open up new avenues for improved profitability and growth opportunities for Transvas.
Congratulations to Transvas and all the best with their upcoming projects!