Moving oversized shipments is a difficult process which necessitates extensive planning and preparation and our members are playing an important role in fulfilling this major niche in the freight forwarding market. In this week's post we are going to discuss a few important tips independent freight forwarders need to bear in mind to optimize their handling of OOG shipments.
Tips for moving oversized shipments
Know the exact cargo size
The most preliminary aspect of transporting an OOG cargo is knowing the exact size, weight and dimension of the shipment you're about to handle. The accuracy of this basic information will allow you to carefully plan the loading and unloading of the shipment and balancing the weight of the freight. This info should ideally be available in an Excel format so that your team members as well as the airline load planning engineers can go about their task without further ado. Having an accurate number is crucial for obtaining special permissions for the type and size of the shipment.
The method of loading and unloading of the shipment is largely dependent on the kind of shipment being moved. The oversized cargoes generally require special loading equipment such as mobile cranes, ramps, rails or other self-propelled vehicle and it is imperative for the forwarding company to make the necessary arrangements well in advance. At times super heavy OOG shipments require technical drawings and in this case, having a 3D computer model of the shipment can come extremely handy for all the people involved in the movement.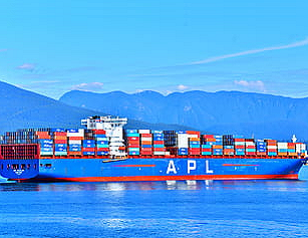 Arrange the permits well beforehand
One of the trickiest aspects of transporting out of gauge cargo is obtaining special permits from the authorities. Every country has its unique set of rules regarding the transportation of OOG shipment and apart from size guidelines, there might also be restrictions regarding when and how the drivers can move the shipment. For instance, in some cities, you are only allowed to move OOG shipments during day time due to security concerns. Other laws might forbid the movement of OOG shipments on important streets or during the busy hours of the day. Obtaining all the required permission beforehand will keep you stress-free and facilitate the seamless movement of your cargo.
Arrange for extra manpower if required
At times when you're handling cargo of massive dimensions, the airport manpower isn't enough and in such a situation you need to have additional loading specialists present on site.
One crucial step in the smooth movement of OOG cargo is a partnership with a reputed and experienced logistics company. When it comes to moving heavy and oversized shipments, the main task of independent freight forwarders is to ensure safety which can only be done by a foolproof strategy and flawless execution.