Due to the difficult and uncertain situation we are going through, no freight forwarder can take risks when selecting reliable partners to cooperate with, so choosing a trustworthy partner becomes more imperative than ever in order to arrange a quick, safe, flexible and seamless delivery process that meets your client satisfaction.
At Conqueror Freight Network, we take special care to handpick members who are chosen on the basis of their market reputation, creditworthiness, business volume, financial status and the ability to compete and survive in an increasingly difficult market.
Keep reading our blog to find out more about the rigorous selection process of Conqueror and the reasons why freight forwarders need a network where they can count on their international partners.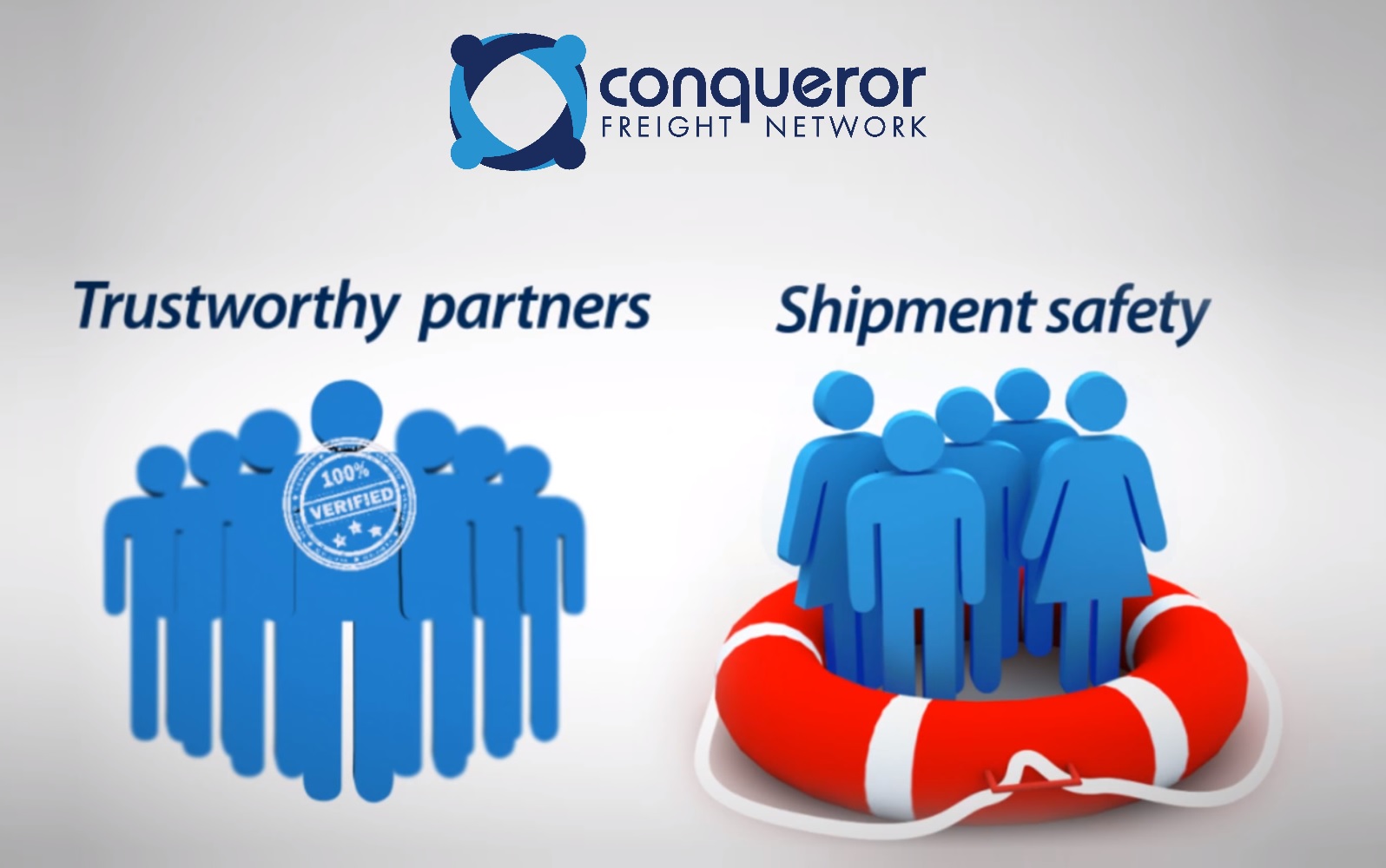 Only applications from quality members are entertained
Being the largest exclusive freight forwarding network of our time, Conqueror makes sure to accept only the most dependable forwarders into the network. The applying agent doesn't need to be the largest freight forwarder in their city in order to pass the application process. However, only companies with financial solvency, at least 2 years' experience in the local market, strong management, positive credit history, significant business volume and solid reputation are admitted as Conqueror members.
All Conqueror members are audited and monitored by Dun&Bradstreet
Conqueror is the only network in the world which uses the services of an external auditor. Providing an environment in which risk is minimised – and now more than ever – whilst the potential for business maximised is no easy matter, but it is extremely important in order for members to be successful individually and as a group.
The external auditor Dun and Bradstreet will meticulously check the financial score of the applicants by making use of information from their client database and the information already available on the public record. It is their job to make sure that the agents who are being granted membership do not pose a threat to the financial security of the network and its members. If they find the results satisfactory then they will set a reasonable personalized credit limit for the company.
They also carry out a financial survey of each member every year and notify us about any important change in the circumstances of the member companies.
Moreover, DUN & BRADSTREET alerts Conqueror team to any major change in the circumstances of members and they conduct a new financial study of each member every year.
What financial information does Conqueror ask to see?
Members of Conqueror must meet minimum standards in liquidity and gearing ratios (Rule 4.1.2). To enable Conqueror team to study the company in depth, we require the balance sheets* for the last 2 complete financial years.