Ever since the pandemic started, online shopping trends have skyrocketed. Most of the consumers now prefer ordering their products online and receiving the right to their doorstep. The changes in ecommerce and warehousing are obviously going to have an effect on logistics companies. In today's post, we will briefly discuss the effects of ecommerce on the warehousing sector.
The warehouses will grow globally in the next 5 years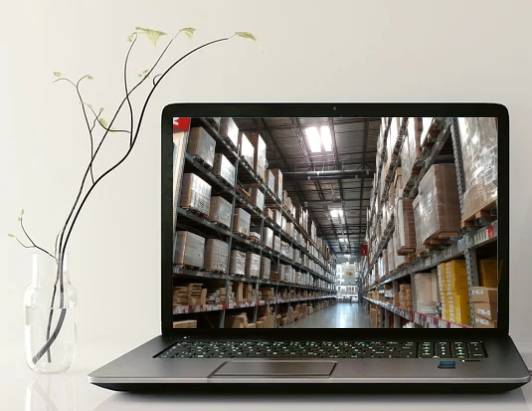 According to research by Interact Analysis there's going to be a massive grown in the number of warehouses. This is because of the rise in ecommerce shopping trends. As per their estimate, the expansion of ecommerce will result in the creation of around 28,500 new warehouses by 2025. The online shopping trend is here to stay thus driving the need for new warehouses and fulfillment centers across the globe. The multinationals have immensely benefitted from the ecommerce boom with companies like Amazon and Walmart making spectacular profits.
There will be investments towards automation at warehouses
To quote Jason de Preaux, the Principal Analyst at Interact Analysis, "While many industrial and service sectors continue to reel from the effects of the COVID-19 pandemic, warehousing and fulfillment centers are a real growth area, with staffing set to increase by 50% by 2025." He clearly explains the situation and mentions how it will prompt investments in the automation of the warehouses.  "There has been a surge in automation projects caused by labor shortages in some markets. Yet 60% of all warehouses are in regions where the cost of labor is under $10 an hour". Moreover, "automation has yet to gain a firm foothold. As developing economies advance, which they inevitably will, we can expect to see major growth in automation in these regions too," adds Mr. Preaux.
The shift from bulk orders to individual parcels
Until now, warehouses were mostly there for processing bulk orders. However, to enhance customer experience, online shopping companies are now shipping their orders in small batches. This has led to a considerable emphasis on picking, packing, and shipment of individual orders. Furthermore, the warehouse owners of these shipments are now investing in online tools. These tools include inventory management systems, warehouse robots, and slotting optimization systems. For this reason, warehouses that want to stay ahead in the competition should start investing in automation like never before.