In the logistics industry it takes several years to build a sound relationship with your customer. However, this industry being extremely volatile, this relationship can get messed up in a day. There are plenty of risk factors associated with freight forwarding companies. These factors include road accidents, theft of assets, accidents due to improper storage of dangerous substances, cybersecurity threats, not to mention the pandemic situation we are presently going through. In today's post, we will discuss a few tips about creating a robust crisis communication strategy for logistics companies.
Why you need a crisis communication plan?
The logistics industry more than any other sector should have a crisis communication plan that will help to mitigate any negative publicity when things go awry. A crisis communication plan will allow you to take control of an unpleasant situation ensuing minimum damage to your credibility. It would ensure that whenever a critical situation arises, the company can keep the repercussions to a minimum. Keep reading to find out how to create an effective crisis communication strategy and strategies to follow while creating this plan.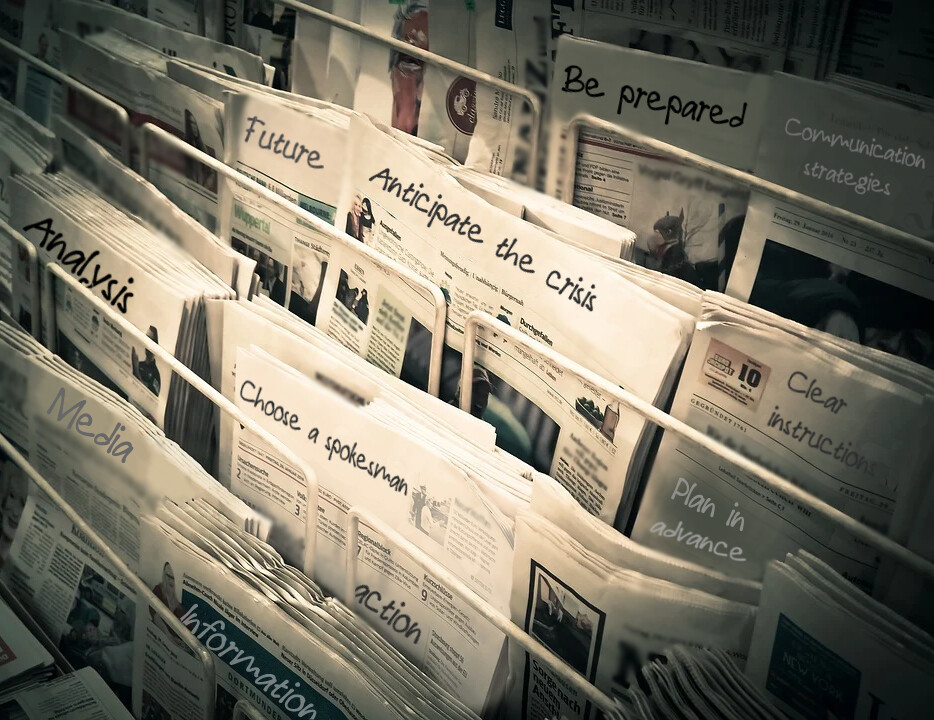 Things to keep in mind before putting together a crisis communication plan
Prepare a list of crisis contacts
To begin with, you need to prepare a list of crisis contact beforehand and store it safely on your intranet. It should contain all the contact info of your key crisis management team. This list should include the contact info of your external legal counsel plus PR agency.
Establish a good relationship with the press
The success of your crisis management is dependent on what you're saying in your defense. Social media channels can be a powerful tool of communicating your side of the stories. Nevertheless, traditional news channels and print media still play a major role in opinion generation. This is why your first step should consist of identifying the most prominent media outlets in your area of operation. Next, you need to work towards developing a sound relationship with them.
Be open
Concealing information that can cause negative publicity isn't going to help your cause. You have to embrace a policy of transparency since the bad news will eventually reach the media and the public. Being candid will help to keep your reputation damage to a minimum. You need to project your transparency by communicating all the pertinent information about the crisis. Send out this message through a number of channels including social media, TV, radio, news media, etc. You need to make sure that the news reaches all the concerned parties ASAP. Moreover, make sure to depend more on SMS and chats instead of relying solely on the telephone and emails.
Prepare your plan well in advance
You never know when a crisis will come knocking at your door. This is why you need to be prepared well in advance. Putting it simply, major task in the preparatory phase is to make a proactive plan and even ask for advice from the experts if needed.
Train a team-member as your spokesperson
You need to train one of your employees as your key representative who can effectively communicate with the media, consumers, employees and the public. This is a very important aspect of your crisis communication plan. This person has to have the right skills for communicating before a large public, and the press. She also has to be ready to answer tricky questions on social media, too. Ideally this person should be given special media training. This will ensure that there is no risk of important messages being misinterpreted during a grave situation.
Identify the stakeholders
It is very important for you to determine who are the persons who are most affected by this crisis. The stakeholders should include your investors, partners, employees, customers, and in needed the general public. Additionally, these people have to be contacted and updated about the situation.
Anticipate the crisis
Assemble your crisis communication team and figure out all the potential crises that impact your organization. This exercise has a very important advantage. You will realize that some of the exigencies can be avoided simply by taking prior steps. Moreover, you will also be able to get an idea of the best and worst-case scenarios and figure out the possible responses.
Monitoring systems and notification feeds can help
You should stay updated about how people (your customers, peers, and the media) are perceiving your company. This is precisely why you should consider investing in monitoring systems. They will allow you to gather data from multiple sources so that you can keep yourself informed of the situation beforehand. In fact, prior to investing in monitoring systems, you should explore the free option of Google Alert. It can help you track the media and the trending clues from social media by tracking the posts of your partners, employees, clients, and suppliers.
Tips on writing a crisis communication plan
Risk analysis
Start with risk analysis and list down all the crisis situation your company might be in. Instead of noting down the particular circumstances, you should group together the scenarios that require common action. Also, determine the profile of the stakeholders whom each individual crisis is going to affect.
Organization chart
In a crisis scenario, it is absolutely imperative to know the person in charge of every single action and who has to report to whom. In other words, the roles of each personnel should be clear.
Internal communication plan
In moments of crisis, the manner in which you communicate is extremely important. All your team members should have all the information required for their tasks at every moment. This way, it will be much easier to make it through the crisis successfully. You should also plan when and how any information and news will be announced to the team, suppliers, and other internal audiences. Take into account especially the sensitive ones.
External communication plan
As already mentioned before having a spokesperson for your team is very important. This person should be in charge of talking to the media, the public, the clients, and all other stakeholders. Any member other than this spokesperson should be barred from disseminating any information.
Resources
Make a list of all the things your crisis management team might require. This should include software, mobile phones, credit cards, flowcharts, maps, agreements, contact lists, etc. All of this should be prepared for the moment when the crisis management team has to come together.
Update your crisis management plan
In the logistics industry, chances are high for the crisis communication plan to get obsolete.  For this reason, you should schedule in your agenda a regular review to check if all the points are updated.
The above crisis communication plan should be helpful for people working in freight forwarding companies. A crisis is more often than not unforeseen. This is why you should always be ready with an effective crisis management plan to ensure minimum damage to the reputation of your organization.