"We love what we do and we bring enthusiasm and commitment to every project we work on".
This week, we speak to CQR Hangzhou CEO, Bruce Lee, who tells us more about how the company started and his experience in the freight forwarding business.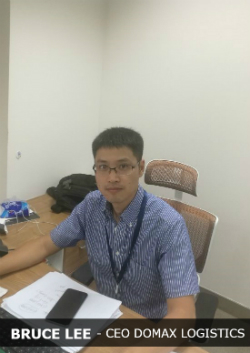 DOMAX LOGISTICS, CQR Hangzhou, is a young and energetic company made up of professional and passionate logistics veterans devoted to meeting the needs of their customers and making the impossible possible. Their comprehensive network provides customers convenient services and tailor-made solutions.
Q. What distinguishes DOMAX LOGISTICS from other freight forwarders? 
A.Choosing a freight forwarder is tough, but DOMAX offers a complete service from the planning to the implementing, tracking and delivery of your cargo. We strive to offer the best solution for our clients and impartial advice at an honest price and we are constantly investigating and developing new routes of service. We love what we do and it shows with every project we work on, as we understand our clients and appreciate that every situation is different. Many things distinguish us, but, the success of our relationships comes down to one word: trust.
Q. Which is your specialization in the freight forwarders industry?
A. DOMAX's main specialization is airfreight. In past decades, product structure in China has varied in different regions and shipment seasons have also varied significantly. However, we customize our service to the most convenient, cost-effective/affordable standard, including charter, consolidation, sensitive cargo and FBA. We specialize in import trade, and fully oversee cargo freight from Europe and the US to China.
Q.Which is the most difficult freight DOMAX LOGISTICS has had to deal with?
A. 2009 was a tough year due to the economic crisis and some of our regular customers eventually reduced the percentage of goods sent by air in favor of ocean to save on freight costs. After that, we considered seafreight as a key development area, although DOMAX's revenue from air freight is still greater by far. By diversifying this way and developing new geographical markets, we have become less vulnerable to sudden charges in the market.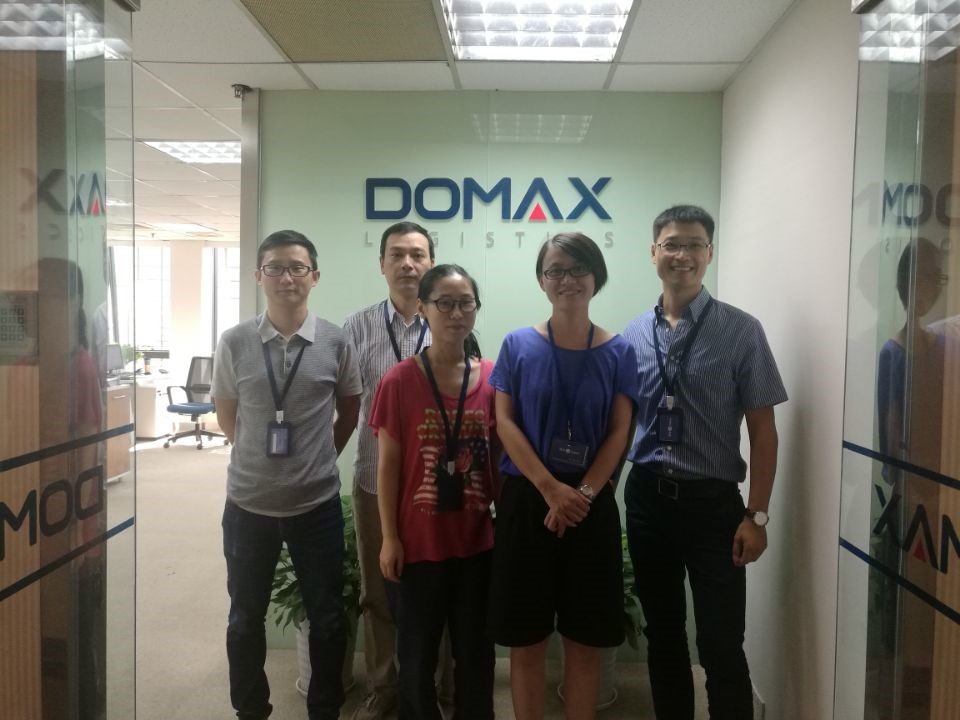 Q. How is DOMAX LOGISTICS dealing with the main challenges facing freight forwarders in your country at present?
A. As mentioned before, I strongly believe that our main strength is the trust our clients place in us, which is key to tackling the main challenges in our sector.
Trust our experience. Trust our experience. Simply put, we understand the business of our customers. This claim is based on decades of field work in support of logistics practices. Close collaboration with our customers has given us valuable expertise that translate into another key area of trust
Trust our solutions. By leveraging our knowledge of our clients, we are able to create world-class solutions that incorporate more than just the basics. We place tremendous value on planning innovative solutions that match your needs, the way you operate, and incorporating the stock-levels you prefer.
Trust our results. Over time, with the right mix of products and people, we've built a strong reputation for delivering the goods.
Browse our portfolio. Those relationships are founded on a genuine interest in creating mutually beneficial relationships that make everyone's business grow.
Q. How you see DOMAX LOGISTICS in the future?
A. To face the difficult challenges of our sector, I believe we need to expand our overseas network. We believe we will overcome any obstacles, as we have done in the past, through our passion and dedication along with close communication and collaboration with our CQR partners.