CQR Nairobi's representative Manager Fred recently explained to us how his membership is benefiting their company and why he will be at our annual meeting next year.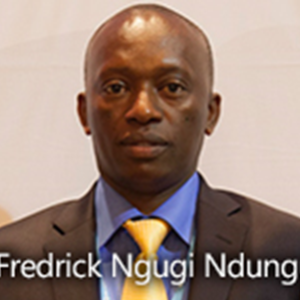 Q. Can you tell us a little about the history of EXCELLENT LOGISTICS? 
A. Excellent Logistics Limited was founded in 2007 in response to the continued increase in the number of local, regional and international consumers and the demand in the movement of freight locally to across the world and vice versa.
Supported by our very able, well trained and experienced staff and port clerks, we are able to carry out the various forms of service delivery (clearing & forwarding, import & exports, air freight, transport and warehousing) with speed and accuracy for our customers, hence winning more clients for our portfolio. We handle each and every client's business with a lot of attention and integrity.
As a result of steady growth, we boast a staff of more than 100 & 200 directly and indirectly respectively as our assistants in major towns across E. Africa region and Africa in general. We have acquired a fleet of more than 30 trucks (Prime movers) plying the Mombasa, Kampala and Kigali routes in compliance with the relevant local authorities.
Q. What would be the most significant shipment your company has handled? What challenges did it pose and how did your team overcome them and successfully complete the shipment? 
A. We can quote a case study sometime in the year 2012 where we had to transport 50 containers to our client (The UN) based in South Sudan.
It was quite a challenge because the road network was so poor and our trucks faced a major challenge negotiating the poor roads resulting in a long detour through Uganda to access the newly created Republic of South Sudan which at that time was so volatile in terms of security.
In order for our goods to reach the destination safely, we had to hire armed police officers to guard our trucks to and from the border of South Sudan to Juba the Capital City. This remains the most challenging business we have encountered to date. Whilst it was both time consuming and financially consuming, in the end all goods were received in good order and our client was happy.
Q. What attracted you to apply for membership of Conqueror? 
A. Being a world renowned group of freight forwarders, we found it easier to delegate and liaise with members in handling complex logistics assignments that are awarded to us. By partnering with Conqueror, we found it easier to formulate a winning working procedure not only for us but also for our clientele.
Q. If you've been a member of other networks in the past, why did they not work for you? 
A. We were a member of the largest network in the industry and we just found it to be too crowded and in all honesty our company's needs were not appropriately met.
Q. Would you say that overall your Conqueror Membership is working for your business? 
A. I would say that our Conqueror membership has helped us a lot and is working tremendously for our business. It has made our operations easier and we are able to deliver services much faster. Our cargo handling capacity has grown exponentially since we became members of Conqueror and our customer's confidence in us has also grown over time.
Q. What did you think of the annual meeting? Have you seen any benefits from attending? 
A. The AGM was a plus I must say with a lot of confidence. It was a time of great opportunity to meet my partners in the international sector. It was a learning experience and even more so, was a great platform to meet and mingle with the leading companies doing business with us and sharing the major challenges we face in the field of operation globally. We also exchanged a lot of contacts and in case of any challenges we face, we always consult further on the nature of the challenges faced and find a suitable solution.
Q. Will you be attending the 5th Annual CONQUEROR Meeting in Abu Dhabi next year? 
A. We will definitely be in attendance and are looking forward to it; it's a great learning opportunity. The event was professionally organized last time with everything running smoothly – a big success!