Founded in 2008, CQR Monterrey has become one of the most renowned forwarders in Monterrey. We recently spoke with Rosario Segovia, Business Development Manager, about the company, its future plans and the freight forwarder situation in Mexico.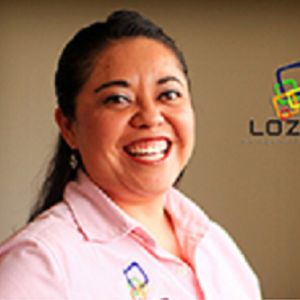 Q. Can you tell us a little about the history of Lozen Management Logistics and when you joined? 
A. Well with more of 15 years of experience, Cynthia Lozano and Jose Luis Encina decided it was time to start their own company. In the beginning, there was just a small team of three who worked hard to get the company a market position. After growing the business for six years, the company moved to larger offices and currently we are a team of 20 across 3 offices, our main one being in Monterrey and the others in Queretaro, Qto. and Laredo, Texas.
Q. Does your company specialise in any particular kind of shipment? 
A. We are a global 3PL, specializes in managing unique reliable and complete services on land, ocean and air.
Q. What would be the most significant shipment your company has handled? 
A. At the beginning of this year, we moved over 20,700.00MT of steel coils, handling ocean and delivery in Mexico. It was a challenge to get the break bulk space and negotiate storage at the terminal as the consignee didn't have the space to receive and unload them all at once. It was definitely a challenging and all-consuming consignment, but our team managed it successfully.
Q. What are the main challenges facing freight forwarders in Mexico at the moment and how is the industry tackling these challenges? 
A. Trying to keep our customers satisfied. There are so many freight forwarders right now that the market is overcrowded, competition is fierce with price wars rife as everyone is looking for a better rate. We are all negotiating with our carriers to get the best deal to keep our partners and clients.
Q. How is Lozen Management specifically dealing with these challenges on a daily basis? 
A. We try to go the extra mile on each shipment; we keep them not just with a good rate, but also with an excellent custom-made. This is what makes us different and why our customers return.
Q. Does Lozen Management LOGISTICS have any significant plans in the immediate future? 
A. Our plans on short terms are to open another office in Merida and to be an IATA Agent.
Q. What are Lozen Management Logistics' longer term plans? 
A. We are getting ready to become a NEEC Company (New scheme of Certified Companies), which is a program that looks at strengthening security in the supply chain abroad. We are also looking to join the Transport and Logistics Cluster in Monterrey as an advisor.