TRACE has successfully completed a TRACE Standard due diligence review and has granted Globalink Transportation and Logistics Worldwide LLP a certificate of membership signifying the company's commitment to transparency in international commercial transactions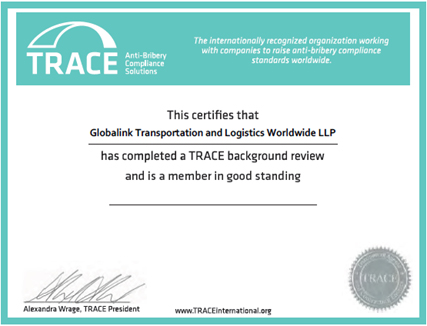 TRACE works with companies to establish effective compliance programs tailored to address the unique circumstances of each company and designed to mitigate specific risks.
It is clear that an effective anti-bribery compliance programme not only provides companies with a defence against liability, but also assures shareholders, partners and clients that the organization operates transparently and ethically.
Members can be more confident than ever with regard to Globalink and we invite all members with shipments in Kazakhstan to get in touch with the team.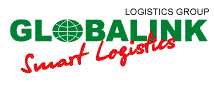 Aftab Ahmed
General Manager, Business Development and Strategy