Conqueror Freight Network has launched a customizable brochure as part of their efforts to enhance the network services and offer the most innovative solutions.
The corporate identity or the brand image is of crucial importance for the success of any business since it is the way the customers, partners and competitors perceive an enterprise, its services, its experience, and its overall accomplishments. Conqueror's cutting-edge online brochure will provide all the agents with an effective sales and marketing tool which will help them project a reputable and professional image while extending their outreach at the same time.
The new brochure will enable our members to insert their company logo, company motto, comprehensive information about their organization, its history, accomplishments, services, and much more. All of these can be done by using their personal brand colour and font. Members will be able to edit the brochure anytime with just a few clicks and it can be instantly sent via email to their clients and partners.
How to create the brochure: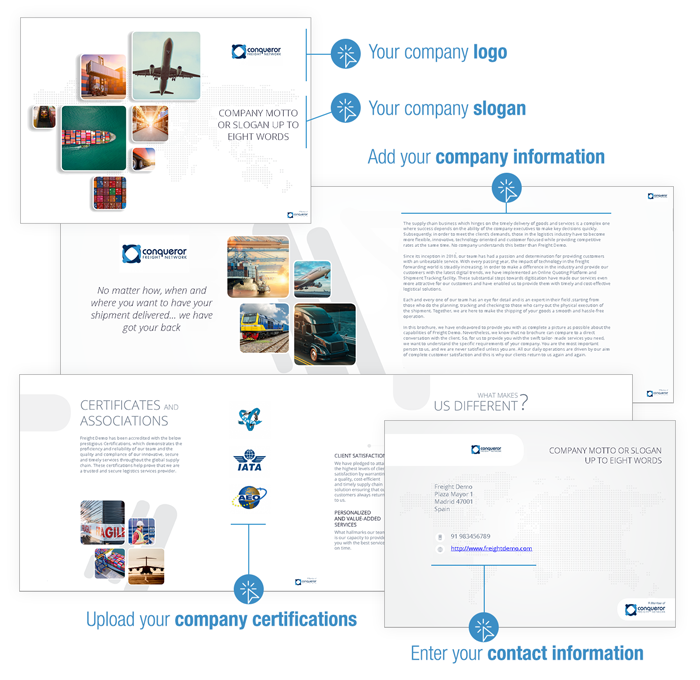 Enter your Member Area

Click on the tab

Design your personalized brochure

Generate a link to download the PDF of the new brochure