Keeping the customers satisfied is surely a top priority for independent freight forwarders since it helps to boost your sales and allows you to stay ahead in the competition. The perception of your customers towards your company is a crucial factor that should determine your company's services and policies.
The brand image you project for your existing and future customers can either be positive or negative. A positive brand image can get you new customers and help to retain the existing ones. A negative image can ruin your market reputation and result in the termination of agreements and collaboration. This is where the building of the branding of your organization comes to play. Independent freight forwarders need to work towards building a positive brand image to avoid the terrible consequences.
Why you need a client satisfaction survey?
One important step in boosting the brand image of logistics companies is to cater to the satisfaction of your customers and this is the reason why you need a client satisfaction survey. Before embarking on a marketing campaign to enhance the quality and range of your services, you will first require to get as much data as possible about the perception and opinion of your customers about your company. The image you're presently projecting might be completely different from the one you should be projecting and this is why customer satisfaction surveys are important.
Mailing a questionnaire to your clients can help you understand how they perceive your company and its services. It will not just help to enhance your reputation but will also let you improve your services according to the requirements of your customers, and optimize the user experience.
Making a customer satisfaction survey
If you have made the decision to carry out a client satisfaction survey then before taking the plunge make sure to carefully come up with a detailed plan where you will determine the following factors:
Who is the questionnaire meant for? It could be for your existing clients/potential clients/target audience etc.

What is the objective of conducting this survey? For example, you might want to know their opinion about a particular service you're offering.

What results are you expecting from this survey? You might want to know which of your services are meeting their expectations and which are not.

How are you going to conduct this survey? It can be conducted on your website, it can be mass mailed to your clients, or it can be an on-page survey.

When you want to schedule it. Time is also an important factor since you need to do it at a time when your customers are more available to respond to your queries.

How are you going to assess your survey? For this, you need to make sure of software that helps to evaluate the answers to your polls.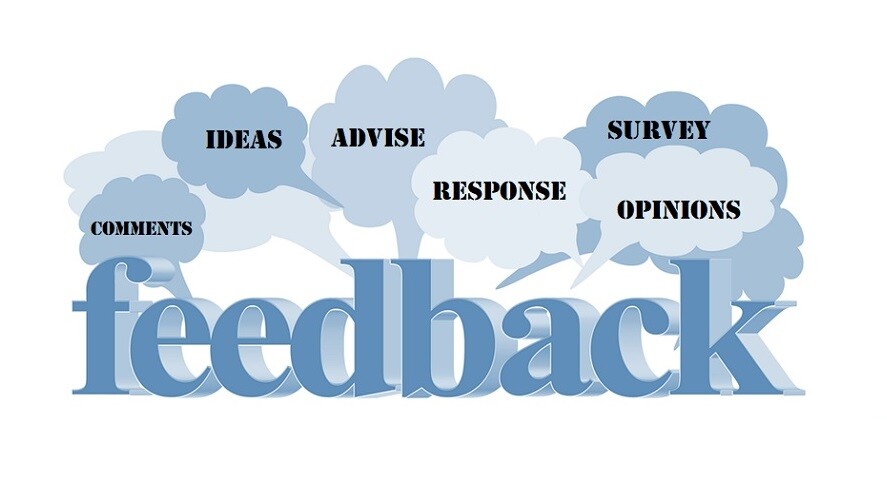 Kinds of customer surveys
CSAT or Customer Satisfaction Score
These kinds of surveys can come in handy for determining the satisfaction level of your customers regarding your company and its services. It includes a simple questionnaire and a binary possible answer (yes or no).
Net Promoter Score (NPS)
Net Promoter Score is a simple survey that comes with just one question where you ask the customers how likely are they to recommend the services you offer. The replies are based on a scale of 0-10. Later the responses can be compared and classified under detractors, passives, and promoters. The NPS will inform you about the satisfaction of your customers with your brand. You will find out if you are meeting their expectation or not.
Customer Effort Score (CES)
This is yet another kind of survey that refers to the efforts on part of your clients for using your service or for contacting your customer support team. The possible responses for this kind of survey are: difficult, normal, or easy.
Other polls
Other than the above-discussed surveys there are other surveys called Milestones or Usability surveys where questionnaires are sent out on special occasions to enhance the client experience. For instance, you have the post-purchase surveys (to find the satisfaction level of your customer with a product they recently bought), product development surveys (to know if the launch of a new product or service will be of interest to your clients), etc.
The questions that need to be asked:
Finally, let us look at the kind of questions that independent freight forwarders need to ask their customers.
Multiple choice questions:
They can be further classified into the following-
Rating scale questions: The given options are based on a numeric scale. For example: On a scale of 1-10 how will you rate our services?

The Likert scale questions: They are just like rating scale questions but the answers are not offered on a numeric scale.
For example: What is the level of difficulty of using our website?


Replies: Easy, Normal, Difficult.
Nominal questions: In these kinds of questions, the answers are classified into various categories.
Example: How will you describe our software?


Answer: It is easy to use and useful.




It is easy to use but old hardly useful.




It is difficult to use but saves time. etc

Binary scale questions: Here your clients can select from only two options viz. Yes and No.
Example: Will you recommend our product to your clients, partners, and peers?
Answer: Yes or No.
Open-ended questions:
These questions are not easy to evaluate although they can help us in understanding the shortcomings of our services and how we can enhance them. Moreover, they also provide us with pertinent info regarding our customers. These questions can include:
Which city are you from?/ What is your age?

What is the greatest advantage of our services in your opinion?

How can we improve our services?