The city of Barcelona, in North-eastern Spain, is emerging as the nerve centre of economic activities in Southern Europe. Located on the coasts of the Mediterranean, this city is famous for its industrial tradition, diverse economic activities, and dense commercial fabric. The international economic activities of this city are driven by its port, airport, the Zona Franca Consortium, Barcelona's Tourism Consortium, and the Fira de Barcelona (one of the most important Trade Fair organizations in the continent). The thriving economy of Barcelona has driven productivity, competitiveness, and globalization of the local firms. Therefore, it is only logical that the transportation and logistics industry has come up as one of the key sectors in Barcelona.
In today's post, we are going to discuss the advantages of being a freight forwarder in Barcelona and how joining a freight forwarder network can get help them get a global presence.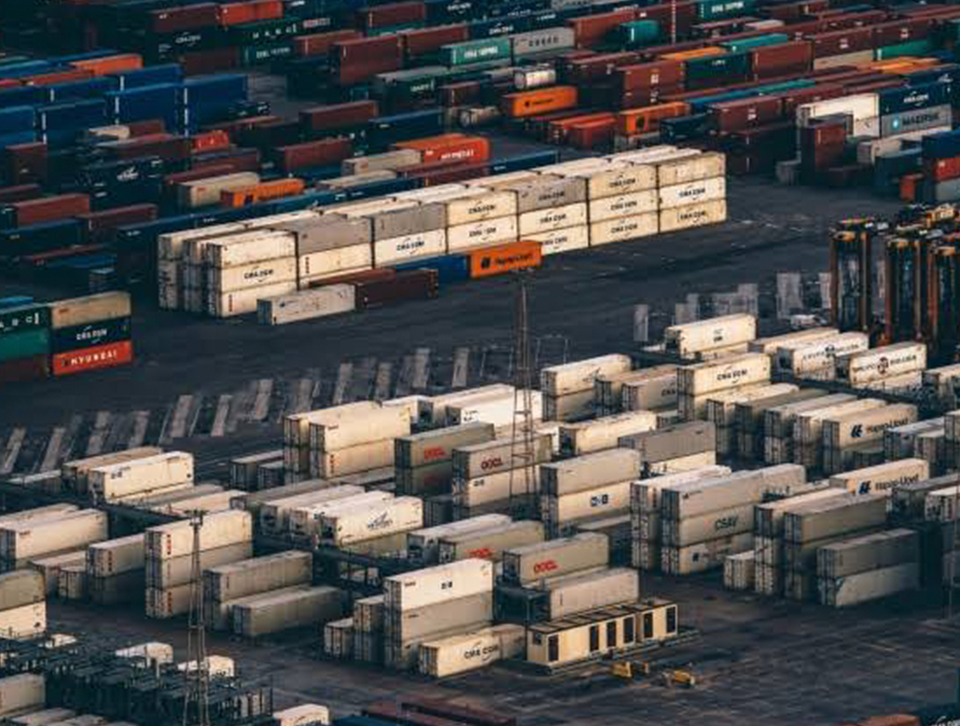 The advantages of the freight forwarding industry in Barcelona
Strategic location
With a perfect geostrategic location, Barcelona acts as a transit route for shipments between Iberian Peninsula, Europe, and North America. In other words, this city is perfectly located to provide freight forwarders with a continental reach. Most importantly, it is perfectly located to serve a major consumer market. The Metropolitan region of Barcelona is one of the most dynamic metropolitan regions on the continent. Additionally, its unique location allows this city to act as a distribution hub to important consumer markets in the South of Europe. The entire region of Catalonia has over 33,000 companies that specialize in freight forwarding. Therefore, it makes sense for small and mid-size logistics companies in Barcelona to invest in their company's expansion to better deal with the stiff competition.
Port of Barcelona
This port is hands down the most important port in the Mediterranean region. It handles 1/4 of international shipments sent out from Spain. Moreover, it is well connected with more than 850 ports around the world. The recent enlargement of this port has expanded its capacity both in terms of docks, piers, access, and cranes as well as new lines, connections, and services. The Port of Barcelona also has great access to the hinterland. It makes the best use of the local infrastructure to serve new clients not just in the cities of Spain but also in central and Southern France and countries in North Africa.
The major centre of production and consumption in Southern Europe
The region of Catalonia forms Europe's 6th largest urban agglomeration. Moreover, it is also the 5th largest industry concentration in the continent. The changes in the commercial routes in the recent past have transformed Barcelona into a regional distribution centre in Europe. The Asia-Europe route has come up as much more important than the transatlantic route in terms of container traffic. For this reason, the Mediterranean has emerged as the main route for sending shipments between Asia and Europe. The ports of Northern Europe allow for easy transportation for ocean cargo. The Port of Barcelona helps to lower the transit time of shipment by 3-4 days as compared to the ports of Hamburg or Rotterdam. Furthermore, commercial activities with countries in North Africa is on the rise. This is yet another segment where the freight forwarders in Barcelona can take up a leading role.
A well-connected rail network
The Barcelylon Express Service connects the two container terminals at Barcelona Port with railway terminals at Lyon, France. This service helps in the easy transit of a large number of containers every year. Freight trains that are more than half a kilometer long are regularly running between Lyon and Barcelona. Moreover, it is also well connected by rail with other French provinces like Toulouse, and Bordeaux. The rail network from Barcelona to Switzerland and Antwerp is also helping to move a massive tonnage every week.
How independent freight forwarders in Barcelona can get a global presence
Join a freight forwarder network
Freight forwarders in Barcelona who want to get a global presence should consider joining a leading freight forwarder network that will allow them to find trustworthy partners all over the world. For example, as a member of Conqueror Freight Network, freight companies will get a global foothold, a platform to boost their brand, find a set of dependable partners, and obtain new project opportunities. It can help the local freight forwarding companies in the following ways:
Conqueror only accepts one agent in every major city or port. Therefore, you will be the only forwarder from Barcelona within the network. This will enormously increase your chances of getting new project opportunities from international agents. Moreover, agents from Barcelona are in great demand among our network members. So you need to make the most of this opportunity to increase the scope of your business.
Conqueror is the largest exclusive freight forwarders network that has members in 262 cities across 138 countries. You will get a chance to collaborate with dependable network partners and extend your coverage immensely.
Get project opportunities from all around the globe
Conqueror members are obliged to share a portion of their shipments with their network members. This allows all members to get new business opportunities and sales lead from the entire network. Moreover, it helps to increase the net volume of inward projects within the network. As a member in Barcelona, you will be in a great position to receive project opportunities from partners in over 260 cities.
Digitize your work processes
Conqueror makes substantial investments to make available online tools to encourage the members to keep up with the digitization endeavors in this sector. Conqueror's member-exclusive software FreightViewer is a game-changing tool that will allow you to create a quotation almost instantly. Instant quote generation ability will not only eliminate a lot of manual labour but help you enhance your customer service.
A yearly meeting with logistics partners
Conqueror Freight Network organizes a yearly meeting.  During these meetings, all the members come together at one place to discuss the upcoming prospects of collaboration. Members get to participate in one-to-one conferences with chosen partners in cities where they need to send/receive shipments. Conqueror's 2nd Virtual Meeting is all set to take place on 29th and 30th November when freight forwarders from several cities will come together on one platform to do the much-needed networking for building lasting relationships with their network partners and find new projects from over 260 partners.
Therefore, if you are looking forward to growing your logistics business in Barcelona, the first and most important thing you need to do is join a reputed freight forwarder network. Small and mid-sized logistics companies that don't take the power of networking seriously run the risk of falling behind in the competition. Joining a leading freight forwarder network like Conqueror will help you build strong relationships that would positively affect the bottom line of your company.