Over the last few decades, the advent of digitization, governmental reforms, changing customer preferences because of digitization, and the application of new strategies have considerably transformed the transportation and logistics industry in India. The logistics and supply chain management industry in India has greatly evolved resulting in increased efficiency and better-operating models. The freight forwarding industry constitutes the backbone of the Indian economy. Therefore, it is not surprising that the Indian government has increased the infrastructure expenditure on the logistics sector. This investment has come in the form of the creation of a better road and rail network, economic corridors, and a push towards digitization. In today's post, we are presenting an outline of the logistics scenario in India and how freight forwarders can gain new business.
The transportation and logistics industry in India will continue to grow
The demand for goods is high in India because of the population factor. Moreover, the robust railway infrastructure allows for the seamless domestic movement of goods. Additionally, in the last 10 years, another important factor has been crucial to the growth of the freight forwarding industry. This factor is the rise of e-commerce which is quickly becoming a key driver of the Indian freight forwarding sector. In the 2021 budget, the launch of the National Asset Monetisation Pipeline has been announced. Putting it simply, if done correctly it will be a game-changer for the airports, oil and gas pipelines, tolls roads, etc. The result will be the holistic development of the road/rail/sea and air freight industry.
According to a report by Research and Markets, the port capacity in India will grow at a CAGR of 5%-6%. As a result, the Indian ocean freight industry will have an additional capacity of 275 to 325 MT. By 2030 the cargo capacity of the Indian Railway will reach 3.3 billion tons. Moreover, in the coming years, the capacity of air freight in this country will reach 17 million tonnes. However, in order to achieve this, the country requires more investments towards automated handling systems and better infrastructure. The rising number of logistics companies in cities like Mumbai, Chennai, Mangalore, Kandla, Visakhapatnam, etc has helped the logistics industry grow. This in turn has increased the competition both at a domestic and an international level.
The impact of e-commerce on the Indian transportation and logistics industry
Yet another factor that contributes to the growth and development of this sector is the rise of e-commerce. E-commerce giants in India like Amazon, Flipkart (owned by Walmart), Myntra, Snapdeal, etc have changed the way traditional logistics companies used to operate. The focus has shifted to quick delivery, parcel logistics, enhanced visibility, automation, and increased dependence on online tools. Previously the market was dominated by just a few big players. The e-commerce boom has helped independent freight forwarders to establish themselves. For this reason, numerous logistics companies with specialized services are gaining ground. The rising competition has resulted in cost-effective rates, transparency in the process, and better customer services. In order to survive in this changing scenario, the small and mid-sized logistics companies are innovating and adapting new technologies.
The challenges of the Indian logistics and supply chain management industry
Skill development
Although in India there is no lack of manpower, the availability of a trained and skilled workforce is still a challenge. The lack of a skilled workforce is mainly because of an acute shortage of training facilities in this sector. The freight forwarding industry in India should invest in creating a pool of trained warehouse workers, drivers, managers, supervisors, seafarers, etc. Besides, investments are required for the creation of training institutes for technical training in this field.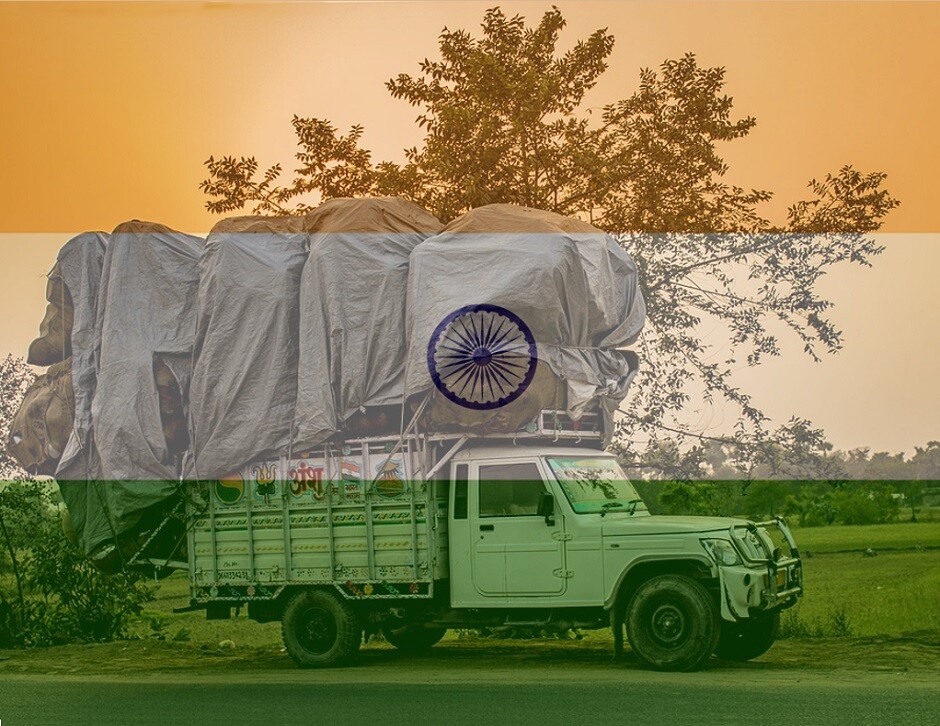 Digitization
The slow adoption of Information Technology is another significant obstacle for the Indian freight forwarding sector. Many Indian logistics companies are still not using digital technology for enhanced visibility, quick quote generation, transport management, etc. For this reason, this industry is still replete with manual processes and poor utilization of assets. Moreover, slow network speed, unreliable technological support, and the overall inadequacy of tech infrastructure are some of the problems that should be addressed.
Need for more personalized services
It cannot be denied that the Indian market has an extremely diverse clientele. In other words, we can find varying consumer behavior and expectations. Personalized solutions are the order of the day but this is exactly where several companies are lagging. The companies need to be more agile, competent and provide faster and integrated services. Additionally, this industry also needs more compliance, transparency, and standardized services. Without this, the freight forwarders will never be able to achieve competitive rates, value-added services, and increased productivity.
How to get more businesses as a freight forwarder in India
It has become abundantly clear that the logistics companies in India need to work on several factors and optimize several processes:
Join a reliable international network
Small and mid-sized freight forwarders should consider gaining international traction by becoming a member of a reputed freight forwarding network. Becoming a part of a Conqueror Freight Network will allow the company to get an international foothold, bolster its brand name, obtain new partners and get new businesses. As a Conqueror member you will be able to:

Become the sole representative of your city
Conqueror members acts as the only representative of the port or city they are operation from. In other words, Conqueror accepts only one member in each of the  472 main ports and airports across the world.  This independent freight forwarder operates like a branch office of Conqueror Freight Network from their particular territory of operation.
Provide truly international door-to-door service

As a Conqueror member logistics companies will be able to expand your outreach. They will get to provide a truly global door-to-door service by partnering with members across 253 cities in 138 countries.
Receive inwards business from all the corners of the world
All Conqueror members are obliged to share a portion of their shipments with other members. This ensures that all members receive news projects and sales leads from the entire network. Nevertheless, members can always work with their existing logistics partners outside of the network.
Make business with more than 250 reliable partners, audited by Dun & Bradstreet
Before becoming a Conqueror member the companies are audited by Dun & Bradstreet and chosen on the basis of their finances, reputation, business volume and competitiveness. Therefore, CQR members do not need to bother about the problems of working with unreliable or unproductive partners.
Become a Digital Freight Forwarder, being able to create online quotes 24/7
Conqueror allows the members to operate like a digital freight forwarder by providing a range of free online tools. For example, Conqueror's member exclusive tool FreightViewer offers a digital infrastructure that helps you generate quotes within seconds. In other words this program helps the agents of the network to stay a step ahead of their competitors.
Know the market
Freight forwarders need to do an in depth market research and figure out the latest market trends in the in the international industry. They need to strengthen those areas that make them different from their competitors.
Do networking
Freight forwarders need to spend a considerable time on networking with their partners. This will help them to build strong relationships that would positively affect the bottom line of their companies. Independent freight forwarders who don't take the power of networking seriously run the risk of falling behind in the competition.
In conclusion, it can be said that independent freight forwarders from India need to embrace digitization, get an international presence and upskill their workforce in order to survive in today's competitive market. The first step towards this is to become a part of a reputed logistics network.