Even a few years back, people used to regularly visit the malls and groceries for their daily shopping needs. However, the shopping trends have changed drastically in very few years. Now, people get absolutely any and everything starting from clothes, to fresh flowers, to medicines delivered right to their doorstep with just a few taps on the phone. Most importantly, the increasing online shopping trends especially in the post-pandemic months have amplified the importance of e-commerce logistics. E-commerce is a major time-saver for the customers and the rising demands of e-commerce have altered several aspects of the supply chain, including freight forwarding, warehousing, and last-mile delivery.
The surge in demands for goods has put a tremendous amount of pressure on the freight forwarding industry. The logistics industry is facing several challenges as they are having to take up more responsibility to cope with the customer demands. In today's post, we are going to discuss the impact of e-commerce on the freight forwarding industry while touching upon some of the major e-commerce trends.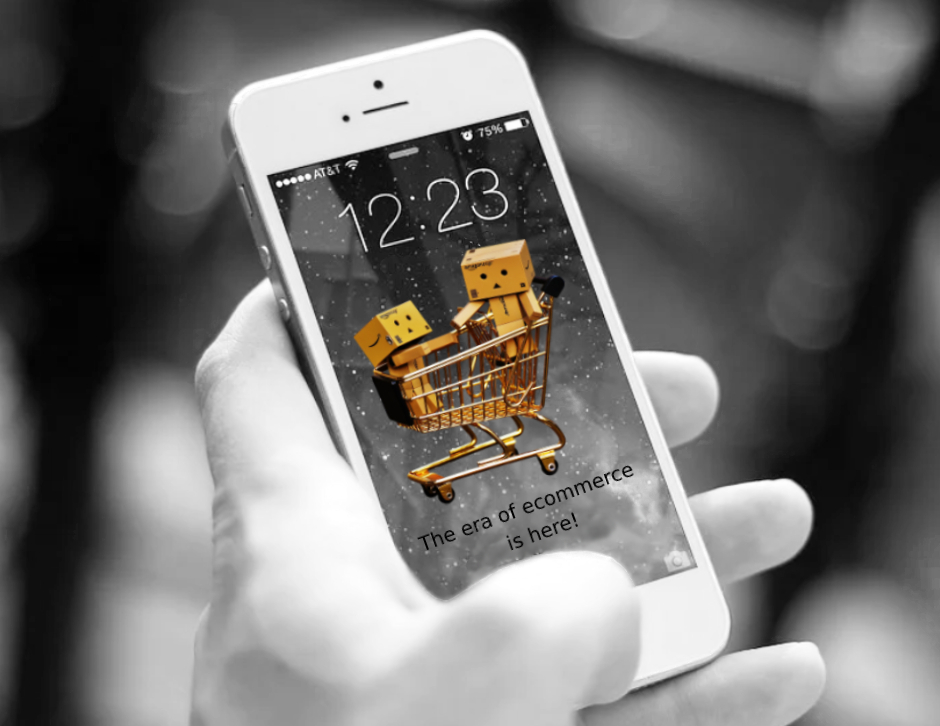 How e-commerce is changing the freight forwarding industry
One of the rising trends in e-commerce is unprecedented consumer demand. This has prompted retailers and online shopping companies to find a balance between lightning-fast speed and minimum shipping costs. Consumers these days tend to shop from websites that offer the quickest deliveries. The best online shopping sites like Amazon or Alibaba offer same-day delivery services at no extra cost. Small and independent freight forwarders are trying their best to meet their customer's expectations.
Moreover, another important factor to consider is the rise of reverse logistics. It is no longer enough for logistics companies to move a shipment from point A to B. E-commerce has made it mandatory for freight forwarders to focus on the process of reverse logistics that is moving a shipment from the customer back to the warehouse. A large chunk of online purchases is returned. It is the task of the freight forwarder to make the return process smooth.
How the logistics service providers are coping with the changing customer demands
In order to cope with the changing customer expectations, the logistics operators are also devising new strategies to adapt to the rising delivery pressures. For example, the traditional long-haul delivery has been replaced by just-in-time delivery. Moreover, suppliers are moving from multiple storage facilities to single storage locations to cater to the regional demands. This entails the need to transform the fleet composition. In other words, freight forwarders are now investing in smaller vehicles like small vans and bikes that can make more frequent runs between the customers and the storage facilities. This is a major factor that is enhancing the speed of last-mile delivery. More and more freight companies are focusing on changing their fleet composition to better cope with last-mile logistics.
Some of the new goals and standards for freight forwarders catering to e-commerce are:
Better communication within the supply chain

Frequent communication with customers

Enhanced transparency

The ability to deal with more inventory

Shipment tracking facilities

Smooth order management systems

Reduction of expenses

On-time delivery to guarantee better customer satisfaction

More focus on reserve logistics to ensure a seamless return process
Top trends in e-commerce logistics
More investments in automation
The freight forwarding industry is increasingly making use of new technology so as to keep up with the latest trends in this sector and surpass their competitors. We are witnessing increased use of Big Data solutions that are allowing the freight forwarding industry to optimize its services. With the rise in the number of delivered items, companies are finding it hard to collect the needed data for analyzing it in real-time. This is where the use of Big Data is helping immensely. It is allowing the companies to resolve these issues and deal with a greater data volume.
Additionally, there is a rise in the use of digital payment methods via mobile devices and decreasing use of cash. Logistics companies that are trying to make it big in the e-commerce sector are also using online platforms for market forecasts and analysis.  These platforms are helping them understand their clients better. Mobile integration is also one important change. Companies are making available all the details about the shipment on mobile applications.
More focus on customer support
Yet another focus of e-commerce logistics is greater customer collaboration and providing tailor-made services. Technology has enabled logistics service providers to offer a personal touch to their services. For example, customers can now use chatbots for any delivery-related query. In case of the slightest hitch in the delivery process, the company will take note of the issue and provide a prompt solution. Frequent communication with the customers is absolutely imperative for a seamless same-day delivery process. This is why, now more than ever before, the freight forwarders are stressing on providing full 24 hours support via helplines.
Use of unconventional delivery solutions
The e-commerce sector is now resorting to unconventional delivery solutions such as drone delivery and robot delivery. Amazon for example has launched Prime Air that will make deliveries within less than an hour by means of delivery drones. Delivery drones are unmanned aerial vehicles that can deliver light-weight packages within less than an hour of placing an order. They are being used in several territories across the world to make time-sensitive deliveries. They are very useful for making deliveries of urgent pharmaceutical products. Drone delivery along with self-driving vehicles have the potential to alter last-mile logistics.
Furthermore, we have the newest trend of robotic delivery services. Robotic delivery is providing contactless delivery which is very much in vogue ever since the pandemic hit us. They are already being used in several states of the USA to deliver groceries and other essential items. Nevertheless, it will still take several years for the widespread use of these technologies. Therefore this doesn't imply that all freight forwarders need to invest in drones and autonomous vehicles. It implies that this industry has to be open to the possibilities of unconventional modes of delivery. In other words, it has to adapt to the digital transformation and start automating the manual office tasks, to begin with. This will allow them to keep pace with the latest trends and be in a position to follow these trends for better customer service.