Years of economic development have positioned China as one of the foremost players of international maritime trade. Several factors like enhanced maritime connectivity, government prioritization, development of port infrastructure, etc. have generated fantastic economic benefits for the country. Simply put, in 2022 we are seeing a massive influence of the Chinese ports over the global ocean freight shipping industry. As Chinese President Xi Jinping commented, "Economic powers must be maritime powers and shipping powers." In this blog, we are going to talk about how China is gearing up to dominate the sea freight shipping industry through massive investments in this sector.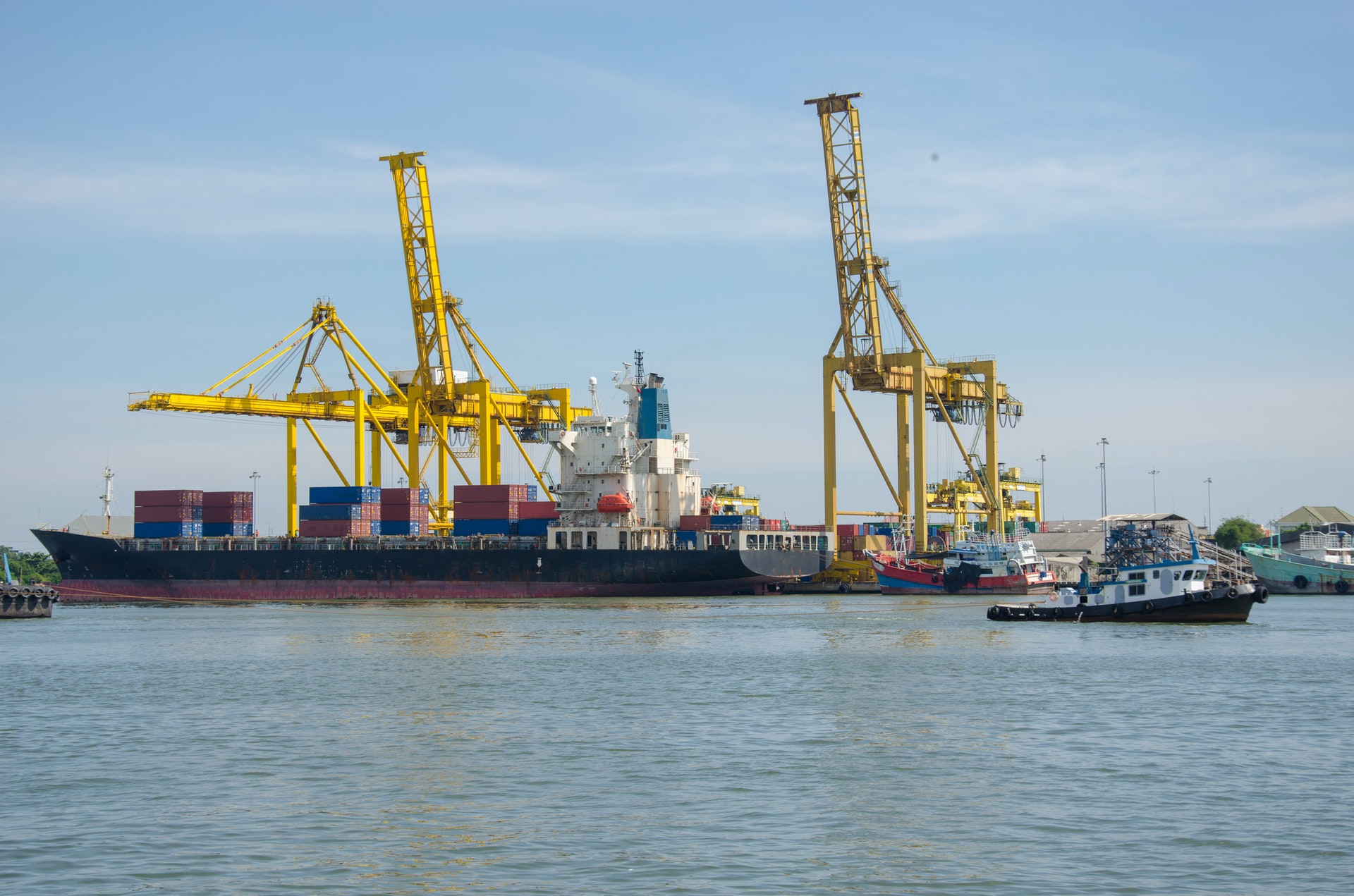 China is home to some of the busiest ports in the world
The dominance of the Chinese economy has been largely fueled by their focus on export trade. China is making the best of its maritime shipping networks that have been key to its export-oriented economic development. To this end, China has invested in some of the largest and busiest, and most well-connected ports on the planet. Before the pandemic, the ports in China handled a net worth of 242 million TEUs of cargo. This number is four times greater than the container throughput of the USA. For more than 10 years, the Port of Shanghai has been ranking as the busiest container port in the world. Additionally, several other Chinese ports in Ningbo Zhoushan, Qingdao, Tianjin, Hong Kong,  Guangzhou, also make it to the list of the top 10 busiest container ports in the world.
China's investments in the ocean freight shipping industry
Apart from boosting its domestic port infrastructure, China also owns more than 100 ports across 63 countries. Moreover, China with its 14,500 km shoreline, coastal cities, is perfectly equipped for constructing large ports. Between 2012 to 2019, the authorities in China invested around $153 billion for creating and upgrading their maritime shipping infrastructure. These investments along with the growth of Chinese exports resulted in skyrocketing port activities. Between 2000 to 2019, the total volume of cargo processed at the 6 major Chinese ports grew almost six times from 613.3 million MT to 3.5 billion MT. The port of Ningbo Zhoushan deserves special mention as it gradually came up as the busiest international port in terms of cargo volume.
Chinese port investments across the world
COSCO (China Ocean Shipping Company), CMG (China Merchants Group), and CK Hutchison Holdings are the three major terminal operators in China. Apart from CK Hutchison, the rest are state-owned companies. In the Indo-Pacific, we can see several instances of the dominance of Chinese ports.  This includes a 99 years lease at the Port of Hambantota in Sri Lanka, a $350 million investment in the Port of Djibouti, and 40 years lease of the Port of Gwadar in Pakistan.
A Chinese Engineering company started constructing a terminal at the Port of Sokhna in Egypt. This port is of special strategic importance because of its proximity to the Suez Canal. Moreover, almost one tenth of the port capacity in Europe and the Mediterranean is under China's control. For instance, the Ports at Bruges and Antwerp in Belgium, Le Havre and Dunkirk in France, Kumport Port in Turkey, Port of Piraeus in Greece, Vado Port in Italy, and Noatum Port in China are partially controlled by China. China has also leased the Israeli Port of Haifa for 25 years.
Even in Latin America, China is expanding its control on the ocean freight shipping industry. They invested $120 million for the modernization and development of the Port of Santiago de Cuba. China Merchants Group bought a whopping 90% of shares for the largest Brazilian Port- TCP Participaccoes SA. COSCO has purchased 60% shares in the Port of Chancay in Peru. China might soon take over the management of the La Union Port in El Salvador. Additionally, China is also undertaking port projects in other countries including Bahamas, Chile, Uruguay, Argentina, Trinidad and Tobago, and Panama.
How China is ramping up global connectivity
Back in 2013, China announced its Maritime Silk Road (MSR) project. This is the maritime counterpart of China's Belt and Road Initiative. Companies like CMG and COSCO have invested over $11 billion in ports across the world. Between 2010 to 2019, Chinese companies signed contracts and made direct foreign investments and acquisitions across 80 international port projects. The net value of these deals reaches roughly $70 billion.
In conclusion, we can say that China's increasing domination of the container shipping industry could come up as a potential source of conflict with the USA. In other words, China's control of the maritime shipping industry could make it difficult for its rivals to access critical commodities. Precisely for this reason, several other countries are also trying to ramp up their port operations. For example, Japanese and Indian companies are now investing in port projects in Sri Lanka. Japan is also undertaking a $300 billion project for the development of a container terminal at the Mombasa Port in Kenya. These projects aim to balance out China's increasing dominance in port projects around the world.