The sea freight shipping industry is responsible for moving more than 80% of the international commodities. However, in the aftermath of the pandemic, the ocean cargo industry is witnessing a record high price for containers. The ongoing port congestion, pandemic-related delays, high demand for goods, container and equipment shortage, and an overall lack of capacity are the main reasons behind the sky-high ocean freight shipping prices.
Although the rates have somewhat stabilized they will continue to remain high at least till the end of 2022. Putting it simply, the rates will only come down when the pandemic abates, demands are normalized, and when containers become readily available. Moreover, as the peak holiday season approaches, the prices are going to go up further. Forwarders specializing in ocean cargo shipping need to check out today's blog where we have discussed several tips to lower your ocean freight expenses.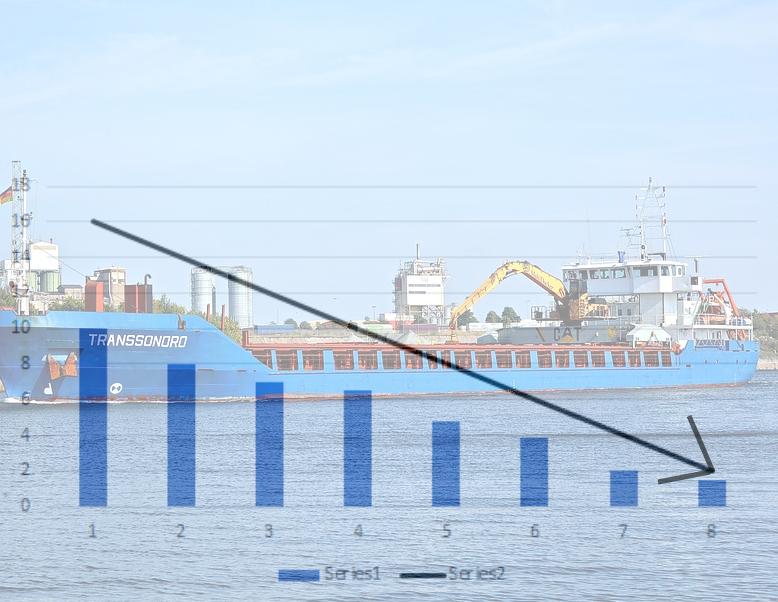 Tips to reduce costs in the sea freight shipping industry
All stakeholders in this industry including importers/exporters, carriers, and shipping companies are reeling under the effects of container shortage and hike in sea freight shipping rates. Moreover, in the absence of a contingency plan, it is even more difficult for this industry to mitigate the crisis. Given the present industry trends, it will take at least another six months for the disruptions to subside. Nevertheless, there are a few things freight forwarders can do to reduce their shipping costs.
Ship before or after the peak season
Freight rates are always higher than usual during the peak holiday season when demand is high. For this reason, the shipping companies should consider shipping a little early or later to reduce their shipping expenses. However, the kind of cargo you're moving is also another factor you should take into consideration. For example, if you are moving fresh produce then this is not an option for you. On the other hand, if your cargo consists of non-consumer-type goods and is not time-sensitive, then always try to ship them before the peak season commences.
Always avail the round-trip opportunities
Balance is crucially important to improve your operational efficiency. This is why you should make use of opportunities involving inbound and outbound flows of cargo from one location. This will allow you to make optimal use of equipment. Every time you reposition an empty container back to where it came from, you stand the chance of losing a bit of your revenue. This is exactly the reason why you need to grab every round-trip opportunity.
Know the current market rates
Shipping companies need to be up to date with the current market rates and the latest industry trends. A thorough knowledge of the sector you are specializing in will ensure that you never pay more than the current rates. Setting a benchmark for ocean freight costs can be a very effective way to reduce your overall expenditure.
Foster a good relationship with the carriers
This is undoubtedly the most effective way of availing a good price in the sea freight shipping industry. Independent freight forwarders should take some time to foster a better working relationship with the carriers. For example, when you stick to one carrier for all your ocean shipping requirements, you stand a chance to get better rates. As a loyal customer, they will depend on you for a steady supply of business. This in turn will prompt them to offer you good rates and better conditions.
Instead of changing carriers for every shipment, you need to avail the services of one carrier and work on relationship building. Additionally, you also need to go for long-term contracts with the carriers to lock in a better rate. This will ensure that you don't have to adjust to the changing prices every year. A mutually beneficial relationship with the carrier is therefore highly recommended for lowering your freight forwarding expenses.
Carefully consider the mode of shipment
Sea freight forwarders need to spend a considerable amount of time deciding between FCL or LCL mode of shipment. Although LCL shipments are generally cheaper, you need to consider other factors such as the volume of the shipment and the type of cargo you're moving. In fact there are times when an FCL shipment is the best option even though there might be extra space in the container. This can be a crucial decision as you have to factor in several other things like additional charges, space utilization, time sensitivity of the cargo, nature of cargo, etc.
Audit the invoices from your carriers
Make sure that the quotes you have got from your carrier are correct and check them with your quotation. Also, make sure to ask your carrier if they have included all the surcharges. This will eliminate any chances of a surprise payment at the last stage. Carefully audit your invoice to avoid any unpleasant surprises for you and your customers.
Carefully optimize your route
Independent freight forwarders need to carefully optimize their routes to save on their shipping costs. You need to carefully analyze all the route options and then select one which is both time and cost-effective. Keep in mind that the cheapest route is not always the best option as it might take more time, which in turn will spike your overall expenses. This is something you need to plan in coordination with your customers.
As a proficient player in the ocean freight shipping industry, you need to be familiar with the Incoterms. This can greatly help to achieve cost savings. Knowledge of the Incoterms will inform you about the terms of the shipment, the associated expenses and who pays what charges for the movement of cargo, and the responsibility of that party. This will help you better understand your responsibilities and reduce the risk of disagreement among stakeholders.
Simply put, freight consolidation is combining multiple small cargoes into one large cargo. This allows sea freight forwarders to collaborate and use one container which gets deconsolidated on reaching its destination. The high volume of cargo will ensure a lower freight rate. It allows companies to merge together their shipments and avoid the expenses of renting an entire container. LCL shipment is becoming the order of the day given the rise in demand and the ongoing container shortage problem.
Hire carriers located near your point of destination
If your destination is located on the regular route of your carrier, you're more likely to get a lower rate. Lowering the distance traveled can be a great way for you to save on your expenditure.