With more than 1 billion daily active users and 2 billion monthly active users, Facebook is a perfect platform for freight forwarding companies to market their business. A Facebook business page can immensely help you with connecting with your audience. Keep in mind that around two-thirds of Facebook users visit a local Facebook business page at least once every week. Therefore, as an independent freight forwarder, you should think of this platform as a digital marketplace. However, to successfully use Facebook for growing your company you need to have a focused social media marketing strategy. Keep reading this article to find several useful tips for an effective Facebook marketing strategy.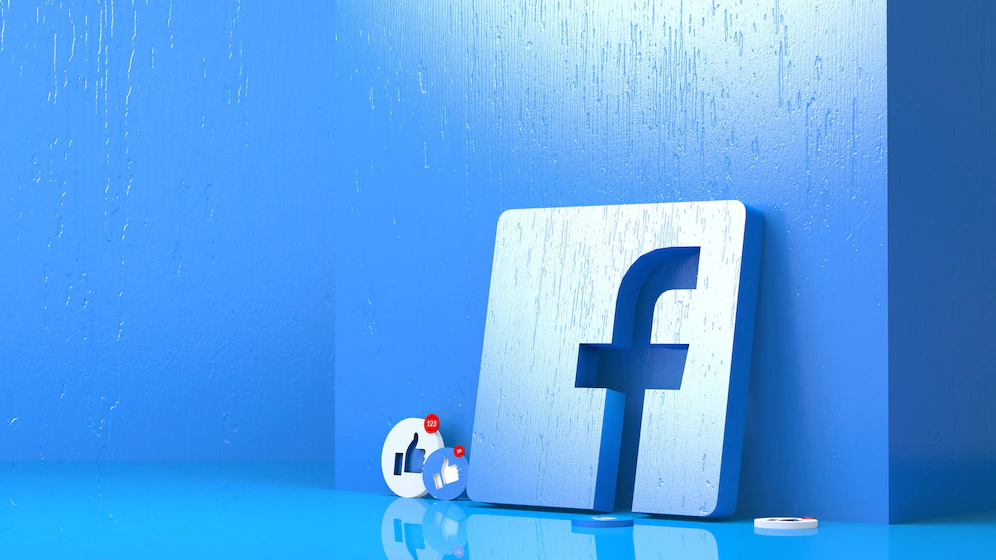 Tips for creating the perfect Facebook Business Page
Create a Facebook business page as opposed to a personal profile
To begin with, you need to start by creating a business page for representing your brand. This page distinguishes itself from a personal profile by including special tools for entrepreneurs. Additionally, a business page will allow your followers/customers to like your page and view your recent activities on their news feed.
Create a vanity URL for your business page
After creating the Business page, you should next claim your vanity URL rather than the randomly assigned number and URL. This new URL which should ideally come with the name of your company will make your page easier to find. Read this article to find out how to create your vanity URL.
Include an impressive cover picture
Upload a professional image to go at the top of your business page. Freight forwarding companies for example can use a picture of logo along with a CTA. Moreover, it is also important to optimize your Facebook cover photo to allow for a perfect navigation experience across all devices. Select your photo wisely and ensure that the picture dimensions are 170 by 170 pixels.
Carefully write the 'About' Section
The 'About' section deserves special attention since this is what your customers are going to view on landing on your page. Make sure to include your strong points, as well as how your service will add value to your customers. Additionally, you need to carefully think about what to write in the preview section that will provide a very brief copy what your business offers. This will give your audience an idea about your business and motivate them to hit the like button.
Try to earn the 'very responsive to messages' badge
Facebook is an ideal avenue for small businesses to interact with potential customers, solve their problems and thus spread the word about the company. Earning the 'very responsive to messages' badge will prompt your target audience to engage with you. As in independent freight forwarder who wants to expand the client base, this step is very important for you. A response rate of 90% along with a response time of less than 15 minutes over one week will allow you earn this badge.
The Milestones feature on Facebook allows you to highlight you company's greatest achievements. These achievements can include award and certificates, a special shipment, your anniversaries and other memorable events. Your company's recent milestones will appear on your Time. Your audience will be able to view this on your 'About' tab.
Select a 'call to action' button
This button is a super useful feature that will allow you to add a CTA that aligns to your business objectives. For example, freight forwarding companies can add buttons like- 'Contact us' or 'Book Now'. This button should ideally be linked to your website's landing page.
Using your Facebook page for marketing
Now that you know all the basics for creating a successful business page on Facebook, let's now take a look at a few useful tips for marketing your freight forwarding business.
Start with the primary objective of creating a presence on Facebook- viz. connecting and conversing with your target audience. The starting point of driving engagement on your Facebook page is to post new content and start engaging with your viewers. The primary objective of Facebook marketing is to improve branding and create lasting relations with customers and logistics partners.
Keep in mind that the transportation and logistics industry is not considered to be a 'glamorous' one. However, it is a very bad idea to shirk from posting your accomplishments and stories fearing that it would not interest your audience. Keep in mind, that the audience is viewed your page precisely because they are interesting in your business and your services. Therefore, sharing pictures of your recent execution of a complicated shipment could surely be interesting for your audience.
Additionally, you can also post interesting topics from the transportation and logistics sector to keep your audience hooked to your page. Good informative content can be the starting point of engaging with your followers.
Improve your customer service with Facebook
Small and mid-sized logistics companies can lean on this platform to deal with any client servicing issues. At a time when your multinational competitors are using chat bots to communicate with the customers online, you definitely need to think of easy and innovative customer care strategies that can be achieved without any investment. Your existing and potential customers expect you to respond with 15-20 minutes. This is precisely why Facebook is the perfect online platform to start engaging with your audience's query. Small endeavours like solving a simple issue for your viewer, or thanking a customer for their positive feedback on Facebook will take you a long way. In other words, freight forwarding companies need to use this channel to connect with the customers just like conventional channels like emails and phone calls.
With Facebook getting more than 8 billion video views per day, it has become apparent that posting videos are key to audience engagement. You don't need to hire a professional team for this. Just making homegrown videos about your company, its services and its recent achievement would work great. A short and crisp video vastly increases your chances of audience engagement. Additionally, the Facebook videos automatically start playing on the news feed of your audience. Therefore a decent video with apt background music or narration is bound to get you the deserved attention.
Make use of Facebook stories
The stories feature of Facebook allows you to share photos/videos that disappear after 24 hours. While the photos (or images with texts) appear for 5 seconds, the videos can be up to 20 seconds long. Your audience will get to see your story at the top of their newsfeed. Therefore, your stories are more likely to get more attention. Nearly 500 million people check Facebook stories daily. This explains the immense potential of this new feature for increasing the visibility of your small business. Ideally, you need to post your small achievements on your story. Moreover, you can also use this feature for posting about a newly launched service or for posting a link to your website. Make your story attractive to motivate your audience to click on the link.
Facebook Ads can greatly boost your marketing endeavours
Running a Facebook Ad campaign can help you reach out to a large number of audience and transform them into returning clients. Facebook will allow you to choose from various kinds of ad campaigns. The ads which come with a heading, content, image and link could tremendously help to boost the visibility of your freight forwarding company. Moreover, these ads will allow you to target your local audience which can be extremely useful for entrepreneurs in the logistics sector. However, you need to keep your ad content fresh by updating and repurposing them every week. This will engage more audience and drive the viewers to seek for your services.