A recent report published by Container xChange, highlighted how the digitization of container operations can bring significant benefits for forwarders working in the container shipping industry. The report revealed that an astonishing 93% of logistics professionals who specialize in ocean freight shipping spend half of their workdays exclusively dealing with operational issues. The findings were based on a survey conducted with over 1000 logistics operators. The report concluded that the absence of digital tools results in logistics companies dedicating nearly half of their time to problem-solving, leading to a significant waste of valuable time and resources.
"As the report has shown, time saved from digitalizing operations at work is proving to be an asset for freight forwarders. It allows them to focus on higher-level tasks that can drive growth and success for the company," says Christian Roeloffs, the CEO of Container xChange. "Additionally, this free time can foster a more collaborative and innovative culture within the organization, leading to new products, services and business models," he adds.
The current state of digitalization of operations in the container shipping industry

The process of digital adoption in the ocean freight shipping field has begun, leading to a significant increase in the presence of third-party logistics (3PLs) in the industry. However, there exists a considerable disparity in mindset between companies that are digitally proficient and those that remain stagnant. This disparity, along with various other obstacles, hinders the industry's ability to fully embrace digitalization and achieve smooth scalability. Interestingly, despite the digitalization of numerous aspects of the broader supply chain, container shipping lags noticeably behind as an industry segment.
As per the Digital Container Shipping Association (DCSA), the main obstacles preventing progress in the industry are the absence of standardized data, limited collaboration, and insufficient end-to-end transparency. The digitalization of the bill of lading, for example, has faced significant challenges and progress has been slow. This can be attributed to the involvement of multiple stakeholders with diverse needs, systems, and interests, which necessitates a more personalized approach.
This is just one of many examples that underscore the disparity in revolutionary approaches and incongruity of individual objectives among industry participants. However, independent freight forwarders cannot idly remain passive and expect universal consensus. Logistics companies need to prioritize digitization, transparency, and collaboration as integral components of their respective aspirations and objectives. Freight forwarders, in particular, should take proactive measures and initiate modest steps. It can be said without a doubt that there are multiple prospects for digitization throughout the container operations process, particularly in the realm of SOC management.
The service areas that can benefit from digitization
One process that can significantly benefit from digitization is the quote generation system, specifically in the context of spot rates in the sea freight sector. This particular area has witnessed a surge in the number of quote requests, that impacted the productivity of freight forwarding operations. Moreover, the market volatility and customers' uncertainty contributed to the need for endless inquiries for the most up-to-date rates.
Unfortunately, these requests are predominantly handled through manual procedures that take at least 3-4 days to process quote requests from customers. As one of the best logistics networks of our time, Conqueror freight network has come up with a solution to this problem. They have made available a free transport management software for their members called FreightViewer. With FreightViewer, Conqueror members can generate a quote within a few seconds and send it instantly to their partners and clients. Additionally, Conqueror's partnership with Shipco Consolidator, one of the world's leading neutral NVOCC allows the members to directly access the LCL rates from FreightViewer. The immediacy offered by this freight management software allows users to quote within seconds.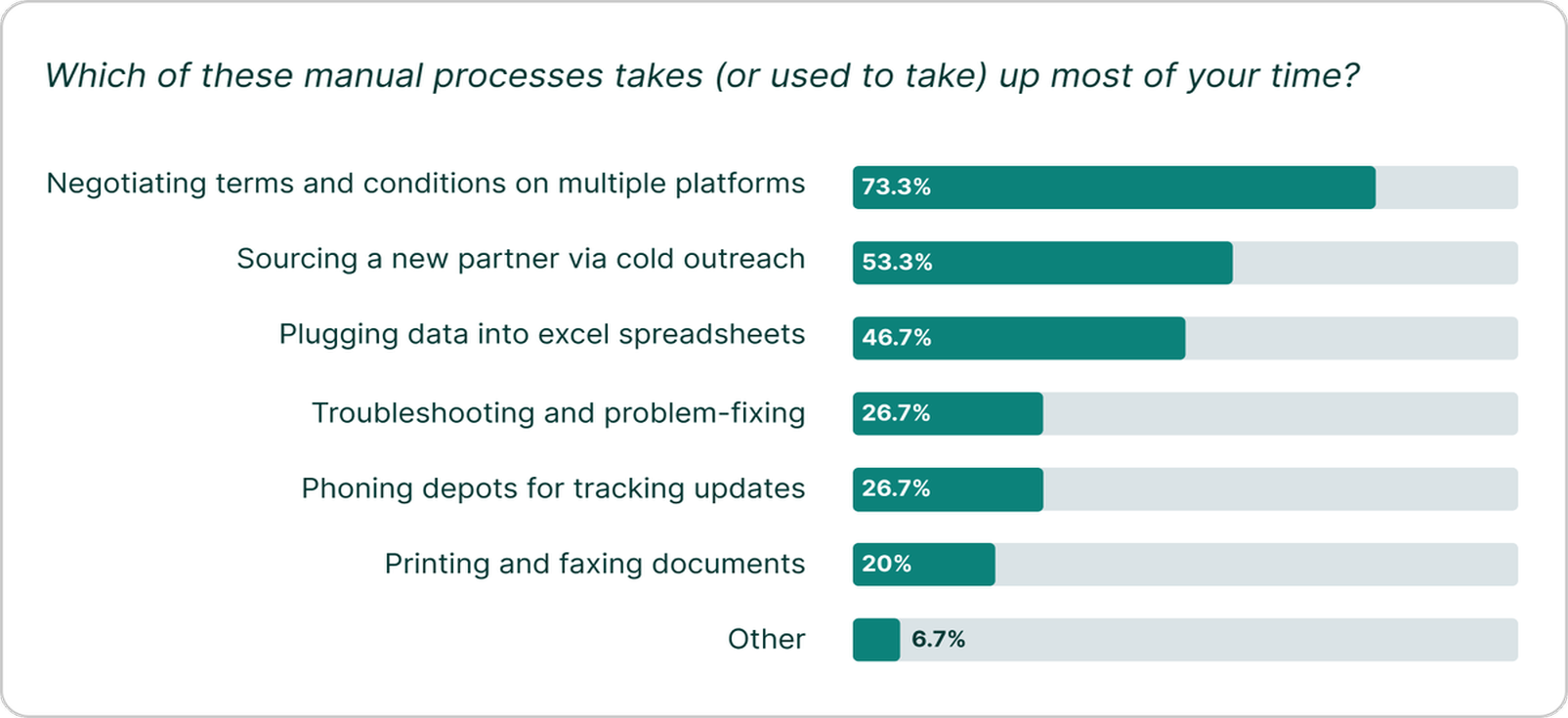 According to digital strategist Nikolaus Siever, another aspect that can benefit from digitization is the freight booking process. In this process, the freight forwarder receives shipper bookings and subsequently arranges for carrier bookings based on the specific information provided in each shipper booking. Forwarders currently follow a process where shipper and carrier bookings are tightly connected. This necessitates the transmission of any changes to both parties.

Moreover, the ocean freight booking process involves the exchange of booking requests between carriers and forwarders, which is usually done through EDI (or now also API). The booking confirmation is often provided as a PDF via email or can be downloaded from the carrier's portal. Unfortunately, these PDFs are frequently in a format that cannot be easily read by machines. Additionally, the structure of these PDFs varies locally, depending on the branch or department, and even changes over time. This inconsistency creates significant obstacles for automating processes and improving transparency.

Lastly, one area that will benefit the most from the digitization of the container shipping industry is customer service. The more proficient freight forwarders become in documenting their customers' requirements, the more seamless their operational procedures will be. This will lead to enhanced customer service. The ability to implement automated actions hinges on accurately recording the expected tasks. For instance, logging in the client's contact information into the system will allow logistics companies to send an automated notification of arrival. Similarly, rather than individually tracking each shipment, maintaining a comprehensive vessel schedule encompassing all containers and shipments can significantly streamline the process.
The way ahead
The ideal digital solution for sea freight forwarders is an online marketplace where all suppliers and users are connected. There needs to be an online platform where freight forwarders can browse deals, check out companies and their conditions and find trustworthy partners who are vetted and rated by others.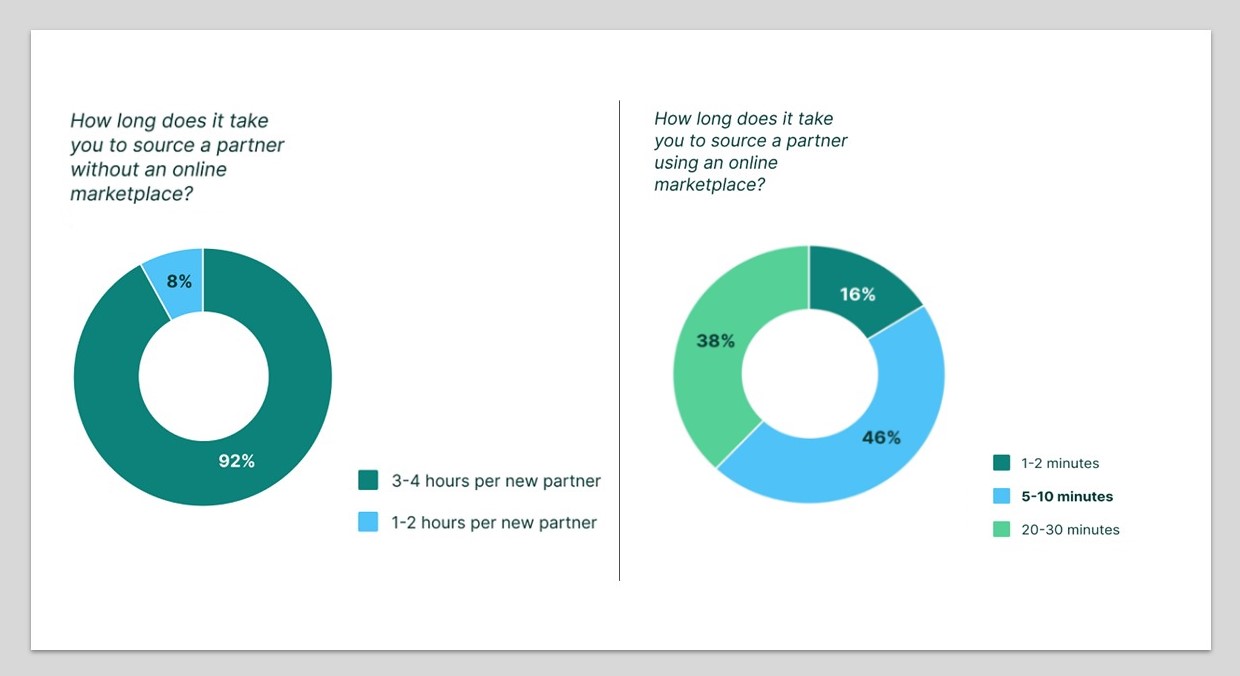 Additionally, the creation of an online forum where freight forwarders could upload their digital documents and other necessary data could automatically translate into massive time savings while connecting with partners and customers all over the world. For example, Conqueror's TMS, FreightViewer allows freight forwarders to upload their freight rates so as to instantly create a personalized PDF of their quotation. Moreover, entering their rates into this online platform also allows the members to sell their rates online to their network partners and clients.
Lastly, this sector could benefit from a container operational tool that helps to keep all the container release references in one place. Moreover, this tool should also be capable of notifying the forwarders of the container release ETA.
Digitalizing the above operations can help logistics companies save an enormous amount of time that can be spent on other activities. Additionally, the incorporation of digitization will also result in enhanced visibility, reduced expenses and better decision making.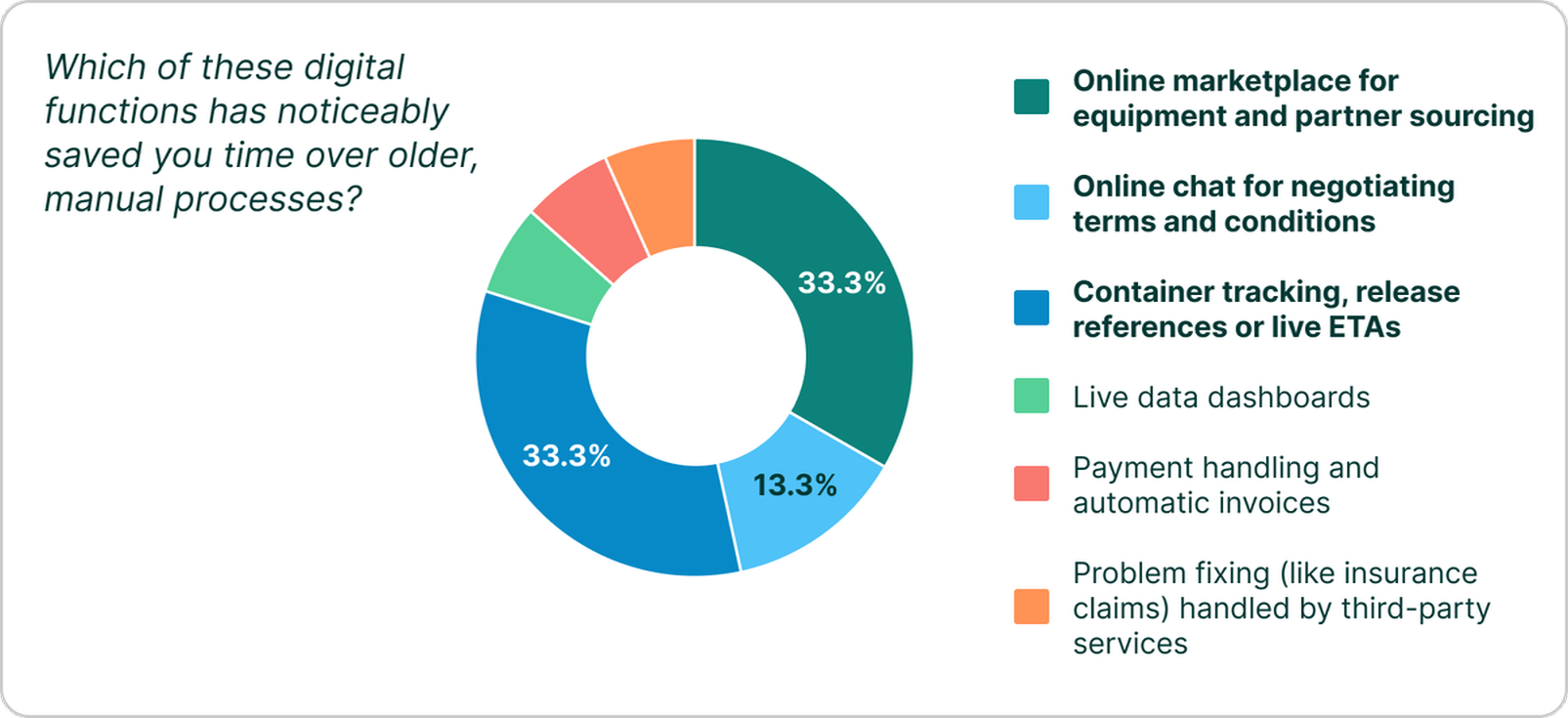 To see more survey results, insights and solutions, you can download xChange's free report by clicking this link. Feel free to contact Nadia Lina to obtain more information about xChange or to schedule a demonstration, as a member of Conqueror you will obtain a 10% rebate rate on your first year with xChange by using the code CONQXC.