As the need for climate action intensifies, companies are reshaping their logistical processes within a sustainable framework that encompasses warehousing and transportation. Aside from establishing eco-friendly work environments, the transportation and logistics industry has started various initiatives aimed at reducing its environmental impact. Sustainable logistics and supply chain management can help independent freight forwarders achieve a lower ecological footprint, manage risks, and reduce waste costs. In today's blog, we delve into the concept of sustainable logistics, provide guidance on how to attain it and highlight key factors to consider when pursuing this vital objective.
Why independent freight forwarders need to embrace sustainable logistics?
The transportation and logistics sector currently accounts for 24% of global emissions, and this number continues to rise due to the growing global demand for commodities. As the demand for green logistics increases, major players in the industry are actively competing to make their operations more sustainable. Independent freight forwarders also recognize the need to keep pace with multinational competitors and strive to minimize their environmental footprint. The significant use of fossil fuels in transporting cargo has a substantial environmental impact that cannot be ignored.
The objective of sustainable logistics is to reduce the overall ecological footprint by addressing factors such as CO2 emissions, accidents, and noise pollution, while simultaneously maintaining or improving productivity. It's important to note that productivity and sustainability are not mutually exclusive.
The momentum of the green movement continues to surge as logistics companies strive to take responsibility for their carbon footprint. The supply chain industry is actively joining this movement, with independent freight forwarders exploring various measures to make their operations more sustainable.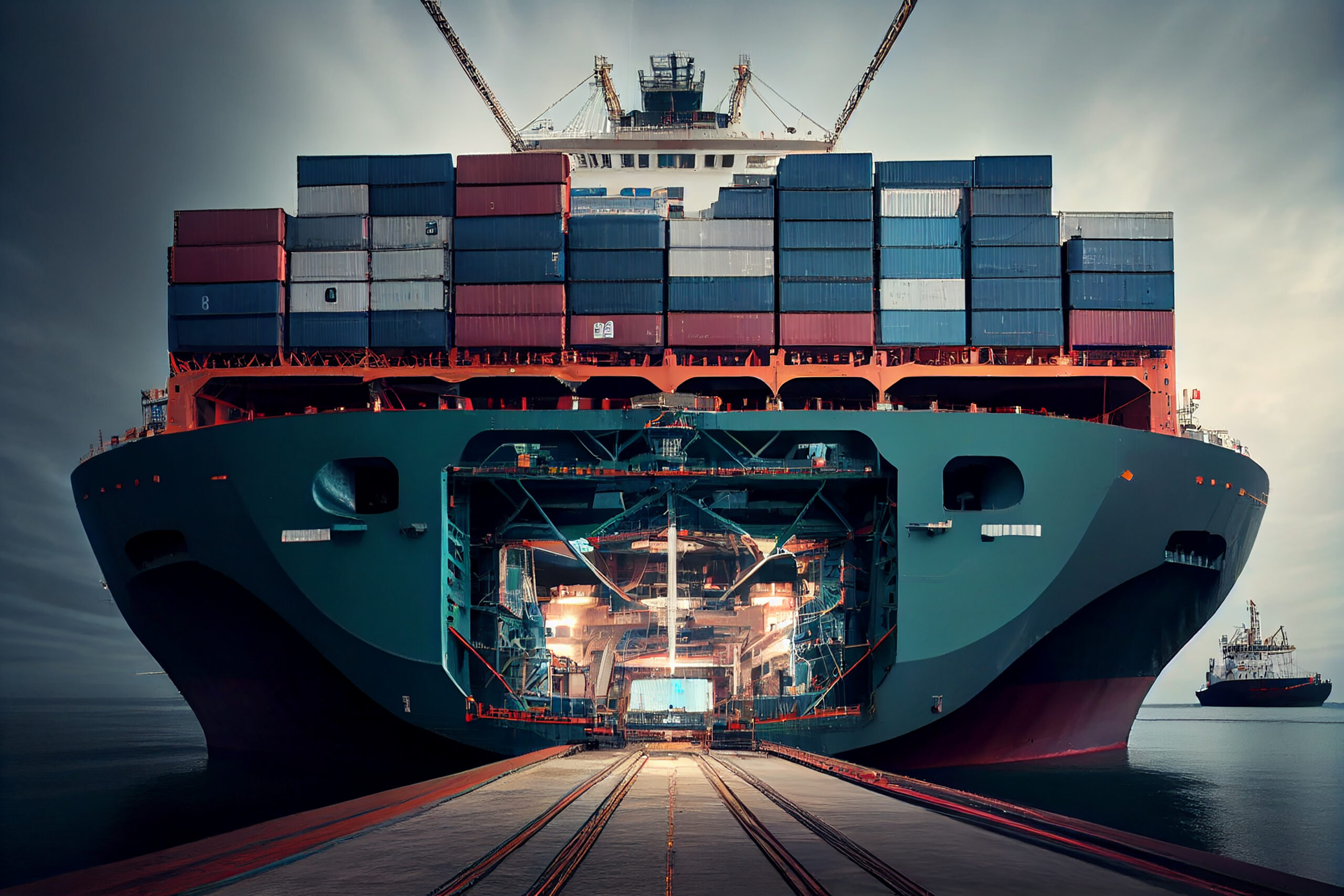 Tips for logistics companies to promote sustainability
There are numerous avenues to reduce your company's environmental impact and demonstrate your commitment to customers. Here are seven actionable steps you can take toward sustainability.
Reduce packaging
Optimizing cargo packaging is essential for freight forwarding companies as it contributes to significant paper and plastic waste. Choosing packaging materials wisely and shifting towards recyclable options wherever possible is crucial. Additionally, reusing wooden pallets, packing bubbles, and plastic bags helps minimize waste and its environmental impact.
Improve end-to-end visibility of operations
Leveraging data for strategic planning and decision-making has become even more critical in the wake of the pandemic. Enhancing data utilization allows for smoother processes, improved planning capabilities, risk mitigation, and reduced environmental impact. By implementing a transparent logistics ecosystem and optimizing data visibility, freight forwarders gain real-time monitoring capabilities, identify inefficiencies, and minimize empty miles and idle time, benefiting both their profits and the environment.
Adopt sustainable shipping practices
Independent freight forwarders can lower their carbon footprint by embracing low-carbon fuels such as biofuels instead of traditional fossil fuels. Replacing older fuel-consuming trucks with eco-friendly vehicles is also a viable step. Choosing environmentally friendly shipping options like ocean freight or rail freight when time permits and maximizing the capacity of trucks and containers further reduces environmental impact.
Optimize route planning
Implementing efficient route planning software in the transportation and logistics sector can significantly reduce fuel usage while ensuring timely deliveries. These systems analyze multiple factors to determine the most efficient routes, minimizing both time and distance for freight forwarding companies. By investing in route optimization software, logistics companies can achieve cost savings of 30% to 40%, making it a crucial step for long-term expense reduction and addressing concerns surrounding fossil fuel usage.
Lower the carbon footprint of office space
In addition to greener transportation practices, freight forwarders can implement simple steps to enhance the sustainability of their operations. Utilizing solar energy to power offices and warehouses is a highly effective measure that offers long-term cost savings and boosts the company's reputation as an environmentally responsible business.
Waste recycling
An initial step towards fostering sustainability in your logistics business is implementing waste recycling practices. Numerous logistics companies generate significant amounts of waste daily, including paper and plastic which are typically discarded in landfills. By adopting recycling initiatives for these materials, you can both save on landfill taxes and contribute to environmental preservation. Each small step in recycling becomes a positive measure towards protecting the environment and promoting sustainability.
Wrapping up
Implementing sustainable logistics practices into your business strategy can be challenging, but it's essential to start somewhere. For independent freight forwarders, integrating these practices can begin with optimizing the efficiency of your logistics processes.
One way to achieve this is by diversifying your transport options. Instead of relying solely on road freight, consider incorporating alternative modes of transportation such as train freight or inland water transport. These options reduce air pollution, alleviate congestion, and offer faster and more efficient transportation of your cargo from point A to point B. By utilizing a mix of transport services, you can enhance the overall efficiency of your logistics journey while minimizing environmental impact.
When it comes to combating global warming, the transportation and logistics industry is a significant contributor and therefore, every player in this sector should take up the responsibility to make a positive change by implementing sustainable practices. The benefits of sustainable logistical practices are beneficial both for the environment as well as the reputation of your business. Providing eco-friendly logistical solutions will make your business attractive to customers, boost your reputation and align your environmental goals with that of governments around the world.