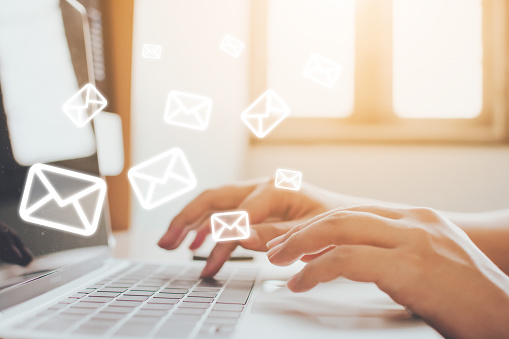 A properly planned and executed email marketing strategy can be a very helpful way for independent freight forwarders to generate leads and convert prospective clients into returning ones. Email marketing can allow logistics companies to reach a large group of people while customizing the email content according to the needs and wants of the individual customers. The best advantage is that the receiver of the email who are the prospective clients of the freight forwarding company can review the information at a time convenient to them. In this article, we are going to discuss the importance of email marketing and several tried and tested email writing tips that will help independent freight forwarders like you to successfully convert your leads into customers.
How email marketing can help independent freight forwarders to find new customers
Before discussing the email writing tips it is important get a clear picture of how email marketing can help to strengthen the bottom-line of the logistics companies.
Did you know that email marketing has an average ROI of 3600% and for some sectors, this ROI is even higher. As a result, a large number of companies across all sectors are now increasing the budget of their email marketing campaign. Consistently sending good content to your possible customers could elevate your credibility and help to build brand awareness. Every email your send is not only an opportunity to connect with your audience but also a perfect chance to establish your brand identity. It is the cheapest and most effective way to send updates to your customers regarding your company, its policies, its services, and even the freight forwarding sector. If your audience has opted in to receive emails from your company then you should try to put in your best effort to send frequent emails with relevant and interesting content.
Sending well-timed offers to your customers, along with occasional promotional emails helps to augment your website traffic and convert more leads. Furthermore, you can also use email marketing to upsell your present clients and re-engage with those customers who haven't bought your service in a while. Simply put, creating personalized and targeted emails for your audience can motivate them to engage with your business and eventually make a purchasing decision. Lastly, this form of marketing doesn't require the presence of a tech-savvy team or considerable investment on your part. All you need to do is create your mailing list, write the mail, and design it and the email will be automatically sent to everybody in your target list.
Marketing email writing tips for people in the freight and logistics business
Focus on the subject line
While writing a marketing email always try to start with a killer subject line. This is a crucial factor that will impact the decision of your recipients as to whether to open the mail, delete it without checking or even report it as spam. The subject line should be catchy enough to grab the attention of your audience and make them interested enough to open your email.
Create a compelling preview text
Apart from writing a persuasive subject line, it is also important to nail the preview text. This is the piece of text that informs your recipients about the content of the email. This preview text is often the first line of your email and this part should be crafted with care and precision. Usually the preview text ranges from 35 characters to 140 characters and you should make the best of this space by communicating the essence of your email.
The 'Call to Action' buttons are text buttons with a hyperlink that will direct the readers to a relevant page from where they can take further action. The CTAs clearly explain your potential customers about the action they should take as the next logical step. This helps to channel the visitors to your website down the sales funnel. Remember that your potential customers are conditioned to seek out the CTAs to help them proceed with their inquiries and even purchases. They depend on the CTA at the bottom of the email to take the next step.
Instead of sending a generic email to all your potential customers, it is always a good idea to customize the email greeting and add a personal touch. For instance, personalizing the greeting of the email with the first name will help to attract the attention of the recipient right away. Moreover, customizing the greeting line with 60 potential customers' names doesn't mean that you have to manually write and send 60 emails. Most email marketing tools you will find in the market come with the functionality of sending a personalized version of the same messages.
Logistics companies should avoid sending generic marketing emails at all costs. Instead of making your copy read like a marketing statement, you need to provide your potential customers with useful insights about the industry and talk about how your company is the best fit for a particular logistical service. Basically you need to explain within a few lines why your audience should choose the services of your company over your competitors and how you can benefit them.
Although as an independent freight forwarder, you are sending the email on behalf of your company, it is always a good idea to add a personal touch in the form of an email signature. Your prospective customer will be more interested in your offering if they know that the email is coming from a person rather than the marketing team of a logistics business. Simply stated, an email signature will allow you to grab the attention of the reader.
Each of your emails should have a single agenda. This will keep you from getting diverted and allow you to focus on your marketing copy. Having multiple agendas for each email isn't going to serve your purpose but will only confuse your audience. For example, if your goal is to advertise your cost-effective rates then make sure to revolve your content around freight forwarding rates and how your company can help to transport a shipment at the best market rate. You need to decide on your goal and focus on the key action you want your audience to take and build the email around that.
Lastly, keep in mind that not all emails should aim at selling something. Marketing emails can also be a great avenue for building your brand and create customer awareness and start some sort of a relationship with your potential clients.