CQR Lahore, UF Logistics, promises its customers that it can clear shipments 'faster, easier and with less hassle,' but this promise was severely tested last August when they were asked to ship two Super Swinger Trucks (specialized crane mounted trucks) from Rotec Industries in Illinois, USA to their customer at a wind power plant site close to Karachi in Pakistan.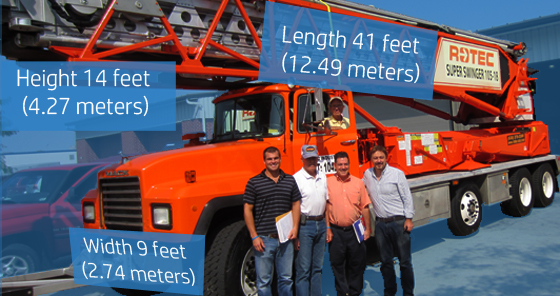 The team knew that they would need to use RoRo to transport the trucks which, in any other month, would not have been an issue, but in the months of August and September 2012 there were no direct RoRo services from the USA to Karachi. So, the decision was made to go via Jebel Ali port. Problem 1 fixed! But then came problem 2; the fast approaching US holidays (at the end of August) which needed to be avoided.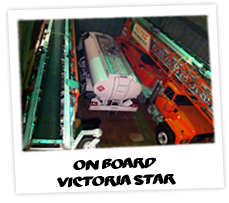 Manager Usman Butt continues the story, "The team was getting very concerned that we were running out of time and options and we really thought that we would be unable to meet the deadline for our client, but then came our 'knight in shining armour,' CQR Chicago, International Freight Services, Inc who dealt with the local transportation in the US on our behalf. Thanks to them we were we able to get the trucks delivered to our nominated carrier Liberty Global lines at Port Wilmington and from there they caught the RORO vessel Liberty Pride V. 30 and arrived in Ali just 38 days later."
After all that drama the rest of the journey was uneventful, to the relief of the CQR Lahore team! At Jebel Ali, the team managed the transshipment activity and loaded the shipment on board MV Victoria Star, which safely delivered the shipment to Karachi port within the contracted time. Customs clearance on a temporary import basis of ten to eleven year old specialized machinery is a difficult task in Pakistan. However, for the UF Logistics Karachi office it was just a formality and the shipment was managed in the most efficient way and delivered to the site on a turnkey basis.
"It is our team's relentless focus to provide outstanding services to our customers that ensures we meet our deadlines, whatever the obstacles," said Usman Butt.