How do you like to spend the weekend before Christmas? Something tells me it's not working! Well, the consummate professionals that CQR Newcastle are meant they were doing just that.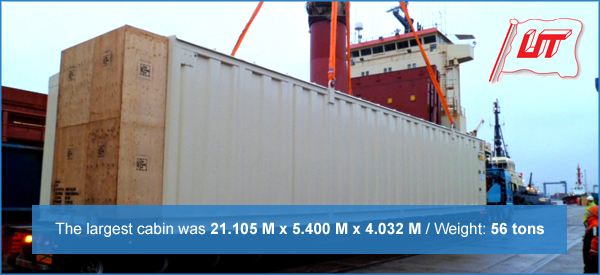 When 2 control cabins needed loading onto a heavy lift vessel at Immingham the weekend before Christmas, Union Transport (Newcastle) Ltd. were again called into action to coordinate the transport, loading and customs clearance of the cargo.
With it being the weekend before the festive break, the team were hoping everything would go seamlessly, but unfortunately this was not the case as the vessel failed to arrive until the Saturday lunchtime, meaning only one of the cabins could be loaded with the second loading taking place on the Sunday morning. However, thanks to the meticulous planning of the team which allowed for such eventualities, both cabins were loaded on to the Algeria bound vessel under deck and secured by the crew in plenty of time. With a thoroughly satisfied customer, the team left for their break on a high!