It was a busy new year for CQR Bremen, as they were charged with shipping a CAT 775E from Hamburg to Piraeus, Greece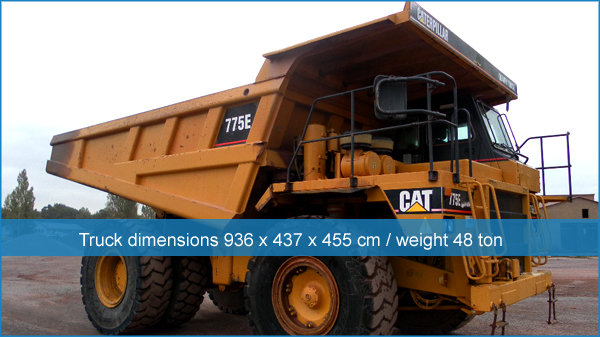 There were a couple of challenges for the team with this shipment. In order for the CAT 775E to board the Ro Ro vessel, the height of the vehicle had to be reduced by 30cm which meant the team had to discharge the nitrogen from the shock-absorbers. In addition, all documentation was prepared with special attention as payment was under letter of credit, no room for errors.
Joh. C. Henschen (GmbH&Co.KG), founded in 1849 is specialized in oversized and overweight cargo and all cargo which need special attention during, before or after shipping. Its experienced team ensured a smooth delivery of the machine.