We are pleased to inform members that our member in Tel Aviv was nominated as ship agents to discharge the tanker Brovig Vindur at the port of Ashdod in Israel. The team successfully discharged 2,400Tons of CMS in December.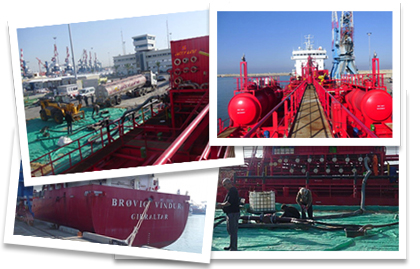 KEY FACTS
Loading 16-12-2013
P.O.L Damietta-Egypt
2400 Metric tons cms (condensed molasses solubles )
Discharging 17-12-2013
M/T (Motor tanker)
Brovig Vindur
Nomination: Brovig Vindur
We would like to congratulate the Jacky Line team for all their achievements!