CQR Kolkata was recently charged with moving an oversize steel Shiva statue from the site at Isha Yoga Centre, Coimbatore, India to the Isha Institute of Inner Sciences, McMinnville, Tennessee, USA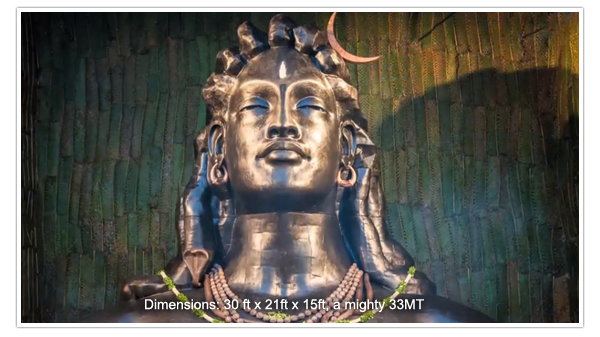 Despite thick forest and inadequate roads, the team managed to deliver the statue to Chennai Port and provide customs clearance and correct documentation. From there, it was loaded onto the vessel for Tanjung Pelapas where it was then transhipped to another vessel for the voyage from New York to Savannah. In view of the size of the statue, it had to be dismantled into 2 pieces and shipped on 2 x 40′ Flat Rack Containers.
Seahorse Shipping told us that this assignment was specially undertaken as a spiritual cause and on behalf of the whole Conqueror team, we would like to congratulate them on this.
Such was the significance of this shipment, that EXIM News featured it recently. To see the article, click here.