The addition of a new member Tbilisi and Poti to Conqueror's membership has elevated this network to the position of 2nd largest freight forwarder network in the industry – current coverage stands at 123 countries, increasing daily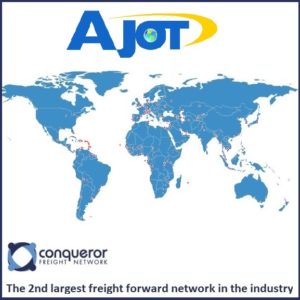 "The purpose of a freight network is about enabling members to compete with the multinationals. Having excellent network coverage is essential because the multinationals have offices in every corner of the globe," explained CONQUEROR Managing Director, Antonio Torres.
"As an independent forwarder, going it alone against the multinationals is not a wise move. The only way to compete and be successful in this industry is to join a network of top quality agents which offers good coverage for our customers; CONQUEROR FREIGHT NETWORK was the answer", said RBS LOGISTICS Managing Director, Roman Bebia.
Although technically a mere youngster in the industry, the almost 5-year old CONQUEROR seems to have predicted exactly what freight forwarders want in a network better than the veterans. Its policy of one top-class, financially secure forwarder in each key sea/airport across the world has brought in thousands of applications.
To see the full article, click
here.