This week, we have an interview with the CQR Guatemala City and San Salvador member, General Manager, Leticia Salazar, discusses the growth of the company, what makes them stand out from their competitors and their vision for the future.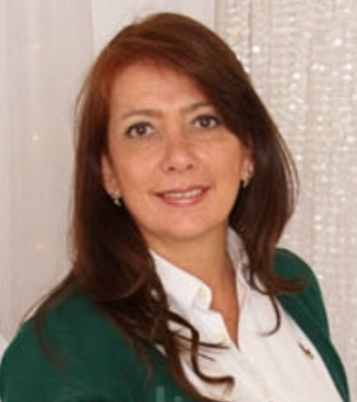 Q. When and how did you get into the freight forwarding industry?
A. Carga Global, S.A. was founded in 1996 with the vision of making a real difference in a very changeable and demanding global market. We consider ourselves more than a freight forwarding company, agent or representing agent, "We are a company that offers integral solutions to our customers".
Q. Can you tell me a little about the history of CARGA GLOBAL?
A. In 1996, Compañia Holandesa de Comercio was the agent for P&O Nedlloyd, a company which was making some drastic changes in their service network at that time. Carga Global was created in response to the need to go a step further than a liner service. By 1998, Carga Global had expanded services and opened an office in El Salvador. This growth was due to the positive client response to the full logistics offering that the company continues to offer.
Q. What would be your company's most significant shipment to date? 
A. Over the years, there have been several significant shipments successfully handled by Carga Global team:
2015: Aiming to once again innovate in the services provided to our customers and in search of market expansion, Carga Global began operations with a Heavy Lift and Projects Department, where we partnered up with a Hydro electrical project, opening up a new line of service where we have been able to transport all types of heavy machinery from around to world. Carga Global remains very active in all service lanes and in both countries.
Q. What differentiates CARGA GLOBAL from other freight forwarders in your city?
A. Carga Global is recognized in Guatemala and in El Salvador for our passion for customer service, standing to our word creating a bond with our customers. Here in Carga Global, we pride of selves for the level of customer intimacy created and maintained, we work together as a team not only within our walls but with our customers.
Q. What are the main challenges facing freight forwarders in your country/city at the moment?
 A. There are many factors and challenges around the freight forwarding business including:
a.    Shifting & unstable rates from carriers
b.    Increased number of forwarders that allow shippers/consignees to fluctuate their business between them.
Q. How is your team handling these challenges?
A. During last year Carga Global took the initiative to fully investigate the strengths and weaknesses of our company. This was undertaken in order to tackle our obstacles and generate new strategies for the future. We have communicated this new stratagem to the whole organisation, as a sign of our commitment to the future of the company.
Q. Where do you see CARGA GLOBAL in 10 years' time?
A. Though the previously described actions, Carga Global launched the 5-year strategy along with targets for every year. It is our vision to keep growing along with the ever-changing market being able to deliver to our customers with the service that they have now been receiving since our beginning.
Q. Will you be attending the annual meeting in May this year in Bangkok?
A. Possibly yes
Q. How important do you think it is to meet agents face to face?
A. We feel that personal relations with our partners is a must, it gives the collaboration a more personal feeling obtaining compromise from both parties