We are pleased to report that the CQR Livorno (Italy) Member, Tieffe Group SRL, celebrated their 5th Anniversary on the 23rd of January 2017. The whole firm gathered for a dinner in celebration and a good time was had by all!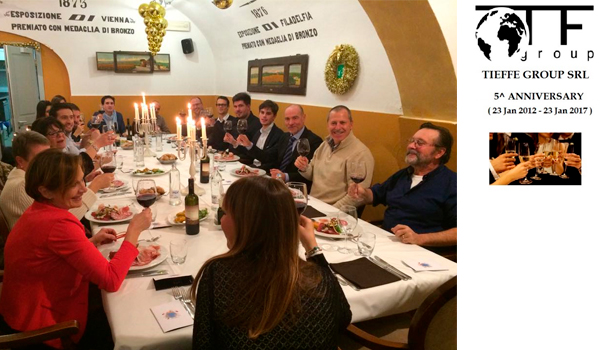 Tieffe Group SRL's CEO Tiberio Faoro said at the event: "I want to say thank you to my staff, suppliers, customers and to all our Conqueror partners in the world, we are one!" 
The whole team are proud of what they have accomplished over these five years and are ready to continue to support their customers and partners with their usual top quality services.
Back in January 2012, the team comprised of only 2 people. Today, not only they have grown to be 10 full time staff, but they are working at the highest of standards, as recognized by Dun & Bradstreet last December, when they awarded them their top rating.