Conqueror Dallas also upgrades their truck fleet and expands their office staff to better handle their growing client base
1 Trade Logistics relocates to a 25,000 SF facility at 1215 Metroplace Dr, Suite 400, DFW Airport, thereby expanding their warehousing capabilities substantially. The warehouse has a newly implemented and fully automated inventory management system to expand capabilities for client needs.The move to the new facility was largely prompted by their need to expand their warehousing capabilities so as to accommodate their expanding truck fleet as well as customer supply chain requirements. 1 Trade's relocation to the larger facility coincides with an upgraded fleet of Peterbilt 579 Ultraloft trucks with electronic logging and tracking capabilities. The 579s improve reliability, fuel efficiency, and enhance driver productivity.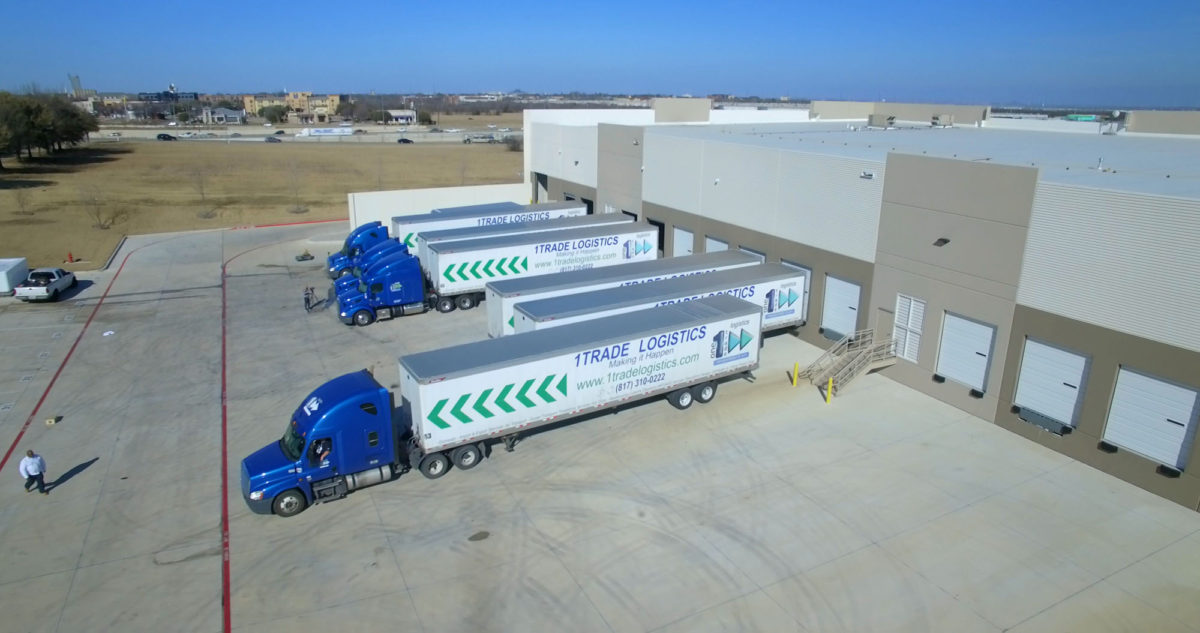 In the words of Andres Gamboa, CFO of 1 Trade Logistics, "Our new facility is inside DFW Airport, which is a major transportation hub in the center of the United States. Now we can promptly ship to domestic and international destinations." Sol Arango, Co-Founder and President of CQR Dallas has commented that "It's important – as a company – to keep growing, to keep providing improved opportunities for both our clients and our employees. The new facility brings new potential for warehousing, staff, and clients. We're excited to continue to make it happen in bigger and better ways."
Warmest congratulations to 1 Trade Logistics for all their successful achievements!