The cargo which consisted of boilers, sterilizers and related parts was shipped in 35 x 40 Open Top High Cube containers
FS Shipping, Conqueror member in Port Klang, Malaysia, joins forces with Cargo Global, Conqueror member in Guatemala City, to move a shipment of boilers and sterilisers from Port Klang, Malaysia, to Puerto Quetzal, Guatemala, on ex-works terms.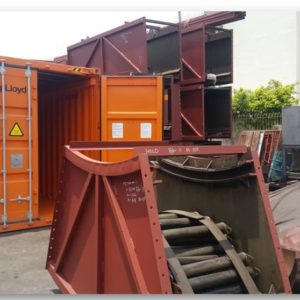 In the words of Mr. Seng Ka Keah, the Director of FS Shipping, "We were selected by Cargo Global due to our special equipment, which was required for this project. We feel very glad to have been trusted by them and look forward to working with them on many such concerted projects in the future!".
FS Shipping used Open Top High Cube containers and lashing which were required for the certification of the out-of-gauge units. Mr. Keah added, "We are delighted to handle both phases of the cargo and my team is sure to execute this project to perfection."
Congratulations to FS shipping for a job well done!