The AEO certificate will allow them to work in tandem with the customs authorities of the EU and guarantee the common objective of supply chain security
C.V. Maragos International Forwarding P.C., Conqueror member in Athens, Greece, has recently received the AEO certificate. This certificate confirms that there is a sound relationship between the company and the customs authorities – a relationship that hinges on responsibility, fairness, correctness and the principles of mutual transparency.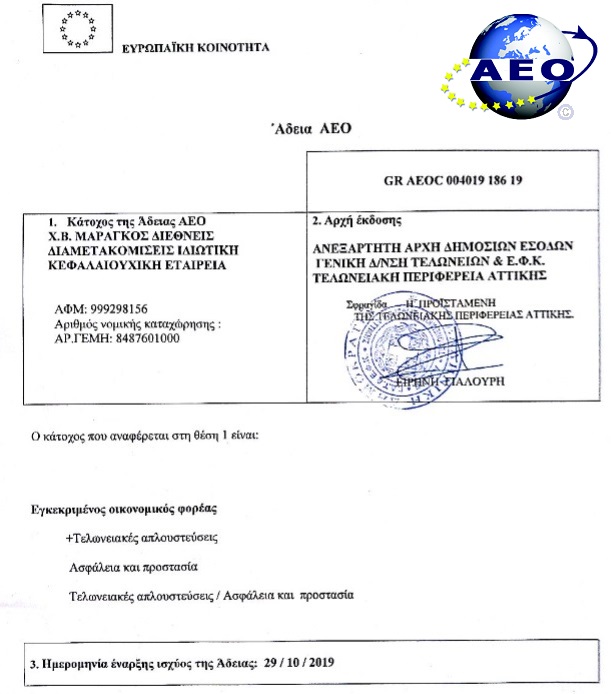 As explained by Mr. Vlasis Maragos, the General Manager of Conqueror Athens, "It is indeed a great honour to have been granted this much-coveted certificate, which reflects the competency and professionalism of our organization. The certificate will grant us with a lot of advantages the foremost of which is accessible admittance to customs simplification and prior notification in case of selection for customs inspection."
The AEO status endorsed by one member state in the EU will be recognized by the customs authorities in all the member states. This is surely going to help C.V. Maragos PC to better satisfy its international clients and partners from all over the globe. "I'd like to thank my entire team for their dedication and hard work which has set us apart from our competitors." adds Mr. Maragos. 
Congratulations to C.V. Maragos and wishing them the very best for their upcoming projects!