The cargo which had a total weight of 34 tons was transported from Alexandria Port, Egypt, to Dubai, UAE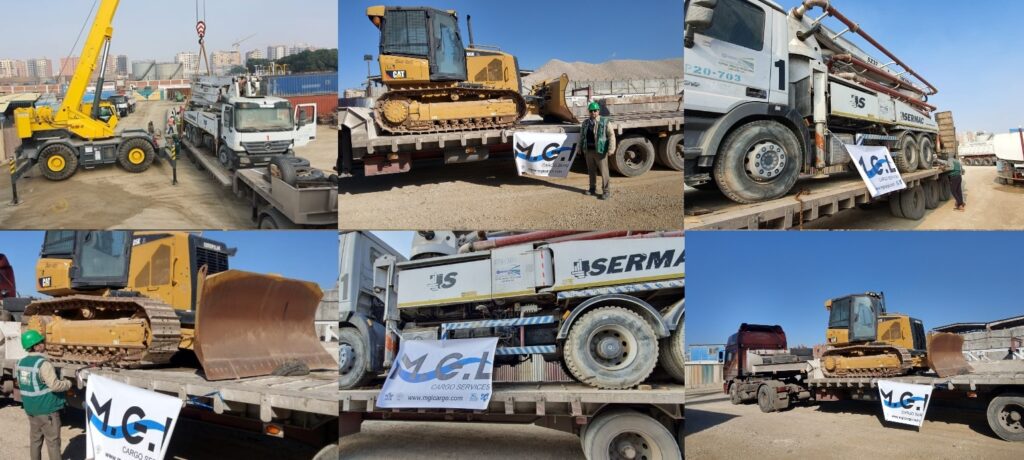 MGL Cargo Services, the Conqueror member in Cairo, Egypt, handled 2 Ex Works shipments from the Port of Alexandria, Egypt, to Dubai, UAE. The shipment of a concrete pump and a CAT Dozer weighed 25 tons and 9 tons respectively and were transported with the aid of low bed trailers. MGL Cargo Services was in charge of all the aspects of moving this cargo including trucking, lashing, customs clearance, documentation and RORO shipping to Jebel Ali Port in Dubai.
In the words of Mr. Wassim Magdy, the Managing Director of Conqueror Cairo, "We were in charge of every single aspect of the shipment which was moved by us from the shippers' site to Alexandria Port and from there to Dubai by RORO ship. Loading the concrete pump posed a considerable challenge largely because of its enormous weight and dimensions. However, our expert team succeeded in pulling off the task smoothly."
Congratulations to MGL Cargo Services for a job well executed!