They also recently moved two full flight load shipments consisting of medical supplies from Delhi to Riyadh
Three Aces Global Logistics Pvt. Ltd, Conqueror member in New Delhi, India, just completed moving a 30 MT cargo of live saving pharmaceuticals from New Delhi to Almaty, Kazakhstan. They chartered a flight by Air Astana to move this time-critical shipment.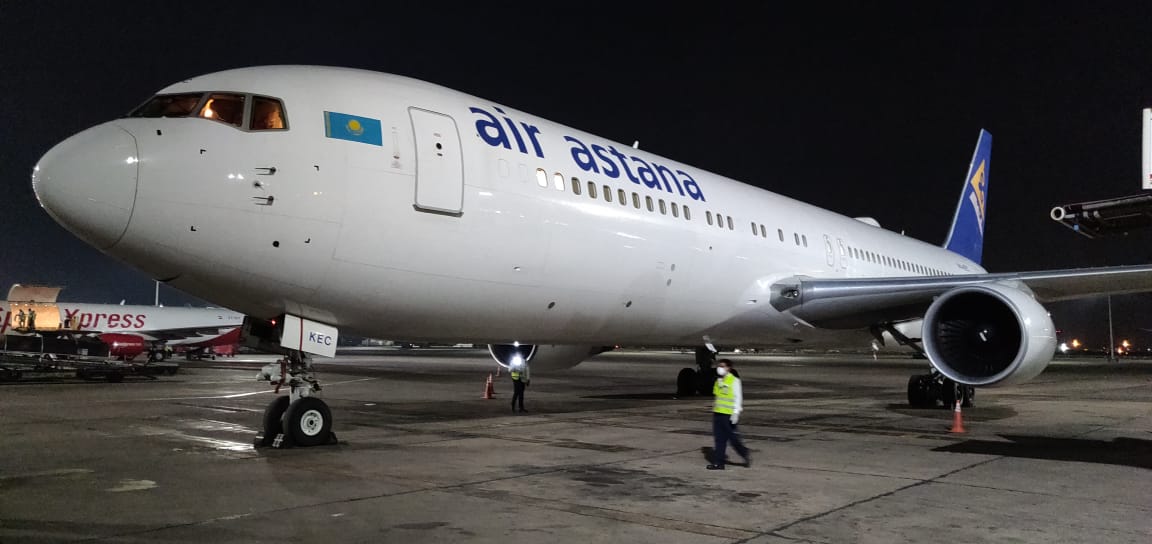 In the words of Pankaj Agarwal, the Director of Three Aces Global Logistics, "We were in charge of various aspects of the shipment including local logistics, labelling, and transporting the cargo from the warehouse to the airport. The most challenging part of the shipment was undoubtedly the process of labelling of 5000 cartons within the handover deadline. We recommend the members have a look a the below videos to get an idea."

CQR Delhi also recently chartered two planes from Saudi Arabia Airlines to send out pharmaceuticals from Delhi to Riyadh, Saudi Arabia. Each of these flights carried 19 MT of cargo. "We have been handling pharmaceutical goods and medical supplies on a regular basis throughout the pandemic. Our team has all the knowledge and expertise needed for the safely handling of pharmaceutical shipments and we are proud to play our part in the fight against the Coronavirus." adds Mr. Agarwal.
Congratulations to Three Aces Global for the successful execution of these commendable projects!