Their new website comes with a user-friendly interface and several useful features that will enhance the online experience of their clients and partners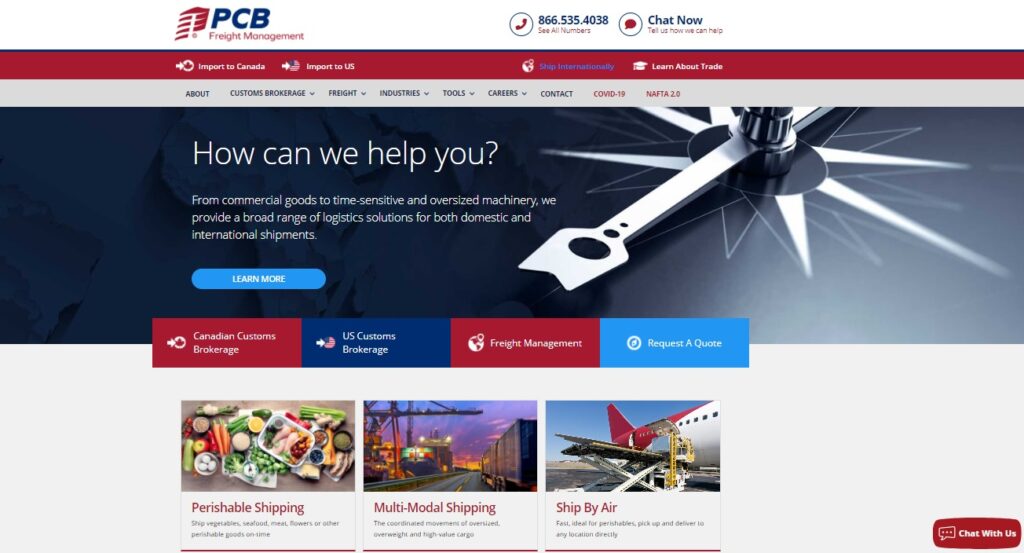 PCB Freight Management, Conqueror member in Vancouver, Canada, revamps their website making it more customer-oriented and user-friendly. Their new website comes with a live chat function that allows their clients and partners to get started with an instant conversation. It also includes a shipment tracking feature that allows their clients to check the status of their cargo just by typing in the shipment tracking number.
As stated by Alexandra Haukaas, the Operations Manager of PCB Freight Management, "With more than 67 years' experience in international trade, we are on a mission to help make freight forwarding and customs clearance easier for our clients and partners. We have spent countless hours redesigning the user's online experience with us and are excited to announce the launch of the new site. The introduction of a live chat and redesigned shipment tracking feature are definitely going to boost the browsing experience of our audience."
From commercial goods to time-sensitive and oversized machinery, to perishable freight, they offer a broad range of logistics solutions for both domestic and international shipments on air, ocean, or ground freight. "Our partnership with the best international and regional carriers allows us to provide our clients/partners with the most flexible shipping options to all locations around the world," adds Ms. Haukaas.
Congratulations to PCB Freight Management and wishing them the very best for their future endeavours!