The Dutch Freight Forwarders Association enables the members to conduct their business and serve their clients competently, efficiently and under the most favourable circumstances



Inver Gase, the Managing Director of GDF Netherlands B.V, Conqueror member in Amsterdam, The Netherlands, has been recently designated as a board member of FENEX. FENEX is the representative body for freight forwarders and logistic services providers in The Netherlands. He was appointed on October 7th, 2021 and since then he has been a part of the board of the organization.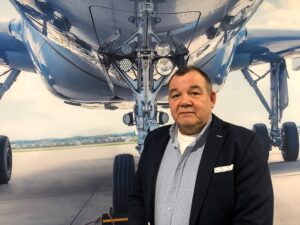 In the words of Mr. Gase, "Being already a board member of Air Cargo Netherlands, I want to contribute to FENEX with my knowledge. My thirty years of experience in the airfreight sector will also help me in this regard. Moreover, I am very happy to have become a part of this respectable organization. I am certain that as a FENEX member we will get a lead in the sector. It will allow us to provide better services to our clients and partners."
Congratulations to GDF Netherlands and all the best for their upcoming projects!