Breakbulk Europe 2023 has smashed all event records and hosted over 10,445 industry professionals from across the supply chain sector
Breakbulk Europe 2023 – which Conqueror established a partnership with – was held from 6th to 8th June 2023, at Rotterdam Ahoy in the Netherlands. The three-day exhibition was attended by a record 10,445 industry professionalssaw which entailed an increase by 15% compared with 2022, with more than 126 countries represented. Visitors from the Netherlands, Germany, and Belgium led the pack, while countries including China, India, Turkey, the UAE, Brazil and Singapore posted the biggest jumps in numbers.
"Breakbulk Europe is truly unparalleled in its ability to bring together a vast number of industry professionals in a condensed timeframe. This event presents an incredibly powerful business opportunity, extending beyond mere networking to provide a platform for showcasing your company, products and services," said Juliana Gibbons, VP for breakbulk specialist Swire Projects.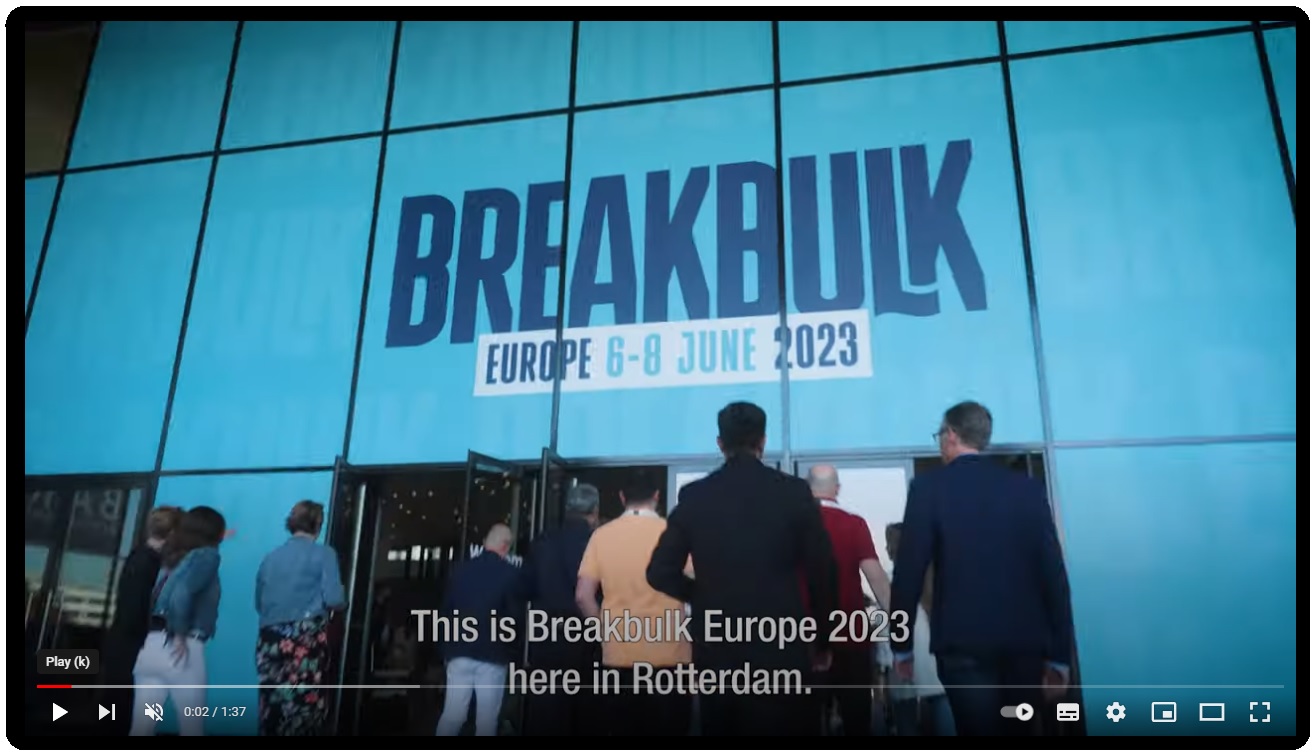 DHL Global Forwarding played host to a series of thought-provoking and engaging panel sessions, as speakers debated hot topics from nuclear power and offshore wind to air cargo and the role of ports in supply chain efficiency. Additionally, more than 150 participants enjoyed an inspiring session at the Women in Breakbulk Breakfast, while innovation and technology played a primary role at the all-new Breakbulk Futures Zone, an experience-based space featuring products and services from industry innovators.
"Over the years, Breakbulk Europe has consistently facilitated the formation of strong and enduring partnerships for us, and this year is no exception," said Gelu Batrinca, a participant from Romania. "It stands as an exceptional exhibition that unites a vast array of exhibitors and visitors spanning the entire supply chain, making it an outstanding opportunity to connect and collaborate."
Breakbulk Europe 2024 will return to Rotterdam Ahoy on 21-23 May.