CQR Dallas is celebrating its 10th anniversary
Since its launch in 2005, 1TRADE LOGISTICS has grown significantly in both number of employees and office-warehouse space and gone from a 3PL to an asset-based logistics company.
In the last decade, the company has enjoyed many achievements that have shaped the direction of its growth.
• Became a Top 500 Hispanic Business company
• HispanicBusiness.com named it 4th fastest growing Hispanic company in the US
• 2013, unveiled their own truck fleet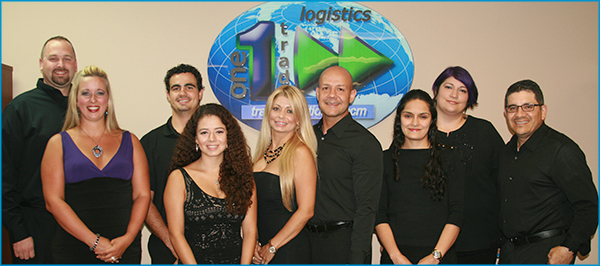 "Despite numerous risks, 1TRADE LOGISTICS has been able to maintain steady growth and loyal clients with each milestone obtained in 10 years. Our team continues to "make it happen" every day by maintaining our values and mission to provide dependable and innovative services to clients," said Frank Ramirez.
He continued, "We plan to continue our expansion to keep up with the growth in demand of logistical services from our various clients. The company continues to look into adding on to our current truck fleet and expanding our facilities in the next few years. 1TRADE LOGISTICS hopes to once again develop in size and expertise as we begin a new chapter for the company." 
CQR Dallas will be rewarding their employees and drivers with a celebratory party at head office. "We feel it is important to have each member of our company be a part of the celebration to acknowledge the hard work of each individual and their role in this great accomplishment," said Frank.