The award ceremony was held on Wednesday, 3rd of July, at the ITC Grand Chola in Chennai, India
APG Logistics Pvt. Ltd, the Conqueror member in Kandla, India, gets an award from the Shipping Times in the "Young Logistics Professional of the Year" category. The award ceremony which was held on 3rd of July at the 11th South East CEO Conclave, took place at the ITC Grand Chola in Chennai, India.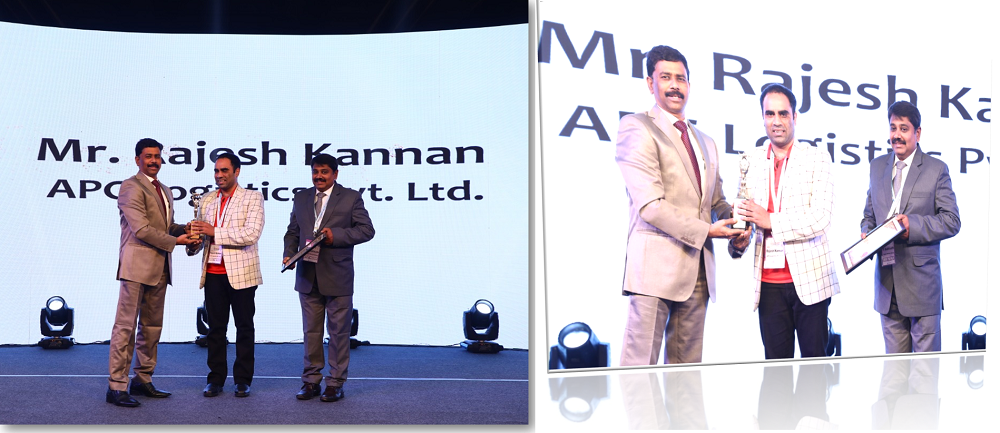 Mr. Rajesh Kannan from APG Logistics was present at the ceremony along with a few dedicated employees who have been with the company through thick and thin. They thanked their customers who believed in APG and gave them continuous business which motivated them to work harder to provide the very best services in their capacity.
In the words of Mr. Modi, the Chief Coordinator of APG Logistics, "I would like to thank the Shipping Times and its jury panels, for granting us this prestigious award. Well, this is a very proud moment as it took us 11 years to reach this platform. I would especially like to thank our customers, and business partners without whose support and trust this achievement would never have been possible. "
Congratulations to APG Logistics for receiving this prestigious award!