This Australian Border Force approved accreditation will allow them to offer a host of benefits for their customers
OTS Australia PTY Limited, the Conqueror member in Melbourne, Australia, has recently garnered the Australian Trusted Trader certification which will offer them loads of advantages relating to better client servicing. The ATT certification will allow CQR Melbourne to benefit from less red tape on arrival while importing consolidated cargo. Now, their Customs Authority Department will be able to lodge a single import declaration for consignments covered by multiple cargo reports for all air and sea shipments thereby expediting their clearance process.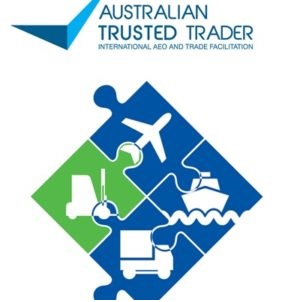 As stated by Ms. Cinzia Sangalli, the CEO and Founder of OTS Australia, "The certificate will offer the ability of pre-clearance prior to the landing of the cargo which will enable clients in Australia to receive the cargo on the first day of availability thus avoiding any delays or unnecessary storage."
The ATT certification will allow OTS to receive a priority processing through the National Advice Centre which includes advance rulings in relation to tariffs, valuation and original ruling reviews, duty drawback claims, and refunds. "As an ATT certified freight forwarder, Border Protection sees us as low risk and will give us a priority. This means faster customs procession and fewer interventions. The ability to serve our clients better is surely the greatest boon of this certificate which is really difficult to obtain." adds Ms. Sangalli.
Congratulations to OTS Australia for garnering this much-coveted certificate!