The two turbines which weighed 20.29 tons in total were safely transported to the destination within just two and three days respectively
Quantum Logistics, Conqueror member in Itajai, Brazil, has recently handled the transportation of two turbines used in Boeing 787 Dreamliner aircrafts. One turbine which weighed 11 tons had a dimension of 500 x 325 x 309 cm while the second turbine weighing 9.29 tons measured 590 x 260 x 260 cm. The entire shipment which was sent out by air freight took a total of 5 days to reach the consignee in Europe.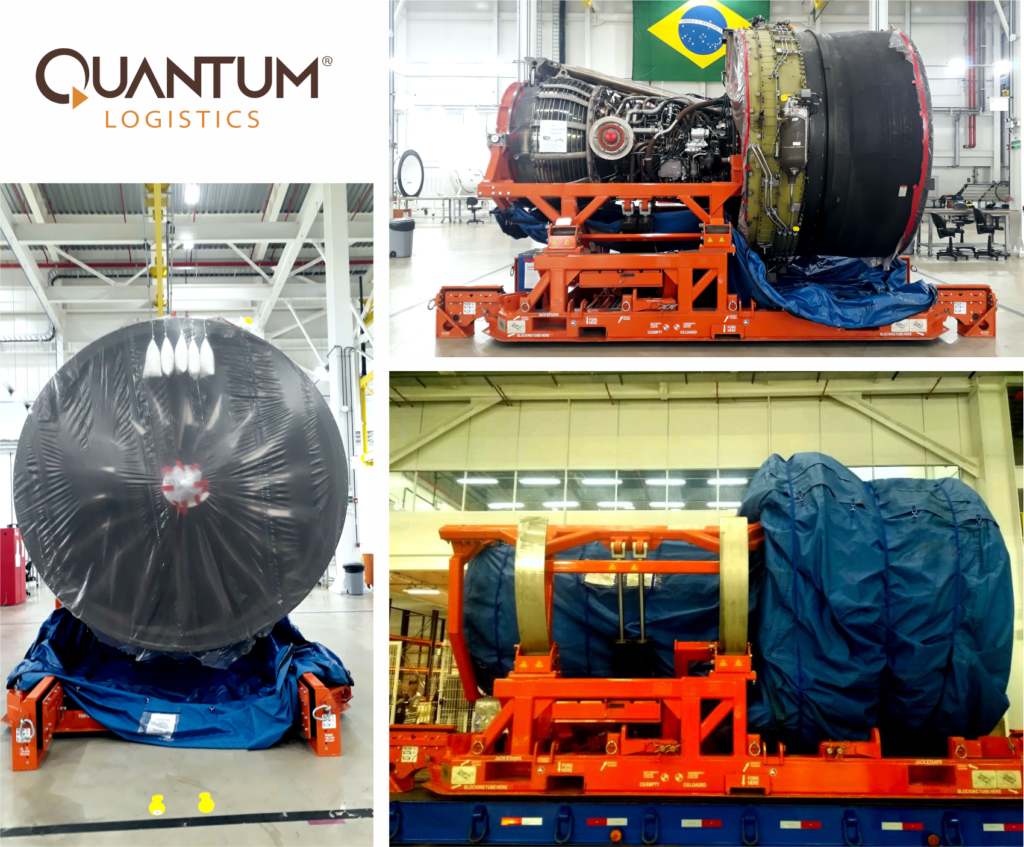 In the words of Ms. Priscila Gasperi, the Global Operations and Partnerships Manager of Conqueror Itajai, "It was a time critical shipment, so it was challenging for the team to handle the operation from the point of loading to the arrival at the final destination for each cargo within 2 – 3 days. Our overseas team is adept at handling challenging air freight shipments which allowed us to conclude this project successfully and on time!"
Congratulations to Quantum Logistics Brazil for the impeccable handling of this project!