CQR Chengdu is the leading player in China for the rail service from China to Europe (Poland & Germany), and then use trucking service to extend to other nearby countries, within East Central Europe, Western Europe, Scandinavia & Baltic areas..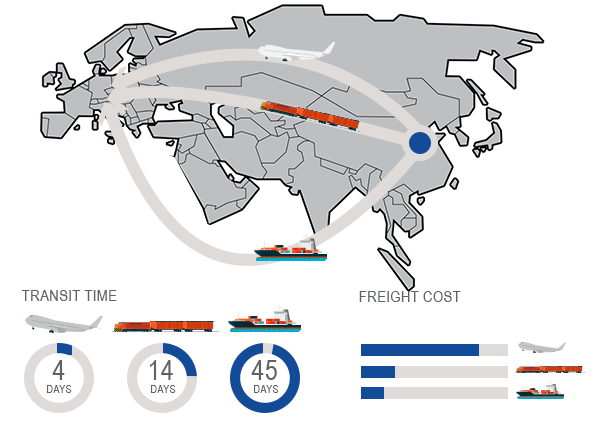 They work with many railway companies in China (like Wuhan, Hefei, Chengdu, Suzhou, Yiwu, Changsha, Chongqing, Changchun, Zhengzhou, Xi'an, etc.), which allows them great scope in securing the best shipping times and rates. In addition to the rail FCL service, they also have weekly rail LCL consolidation service to Poland & Germany.
Rail service is far cheaper than airfreight services, and also much faster than ocean service. It's a good choice for the client who needs fast service with economic cost.
The CQR Chengdu member, can also handle rail service from Germany & Poland to China as well.