On behalf of CQR Dhaka, we are pleased to inform members that its Managing Director Nurul Amin has been elected a director of BAFFA (Bangladesh Freight Forwarders Association) for the period 2015-2017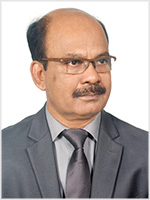 Mr Amin's appointment comes on the back of nearly 40 years in the industry beginning at Biman Bangladesh Airlines (BG) Cargo in 1979. After 3 years, he left for Saudi Arabia and worked for 16 years as Regional Cargo Manager in Yusuf Bin Ahmed KANOO, a leading company in the Middle East representing GSSA and Agent major airlines, leading shipping lines and freight forwarding companies of global reputation.
On returning to Bangladesh in the Millennium, he worked for 4 years as General Manager in a reputable freight forwarding company. On his anniversary of 25 years in the business, Mr. Amin established Tower Freight Logistics as a private limited company.
Such experience has allowed Mr Amin to regularly contribute articles on freight forwarding in national print media highlighting various problems of the freight forwarding industry in Bangladesh and suggestions for over-all development.