Conqueror is proud to announce that CQR Laem Chabang will be floating on the Stock Exchange of Thailand (SET) from August 2015. "This is an important step for the company, ensuring that we'll continue growing. The stock market is the best solution for our business, which aspires to continue the sustainable growth and expansion of WICE LOGISTICS for the next 100 years,"said CEO, Araya Kongsoonthorn.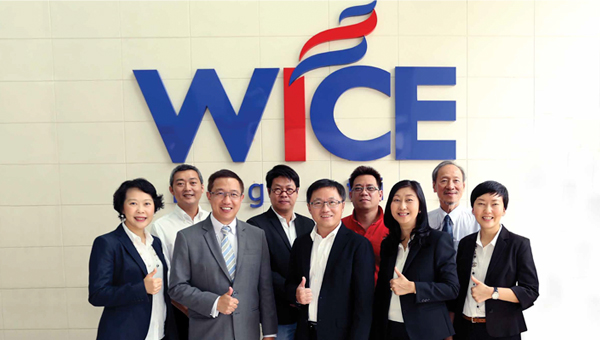 Ms Araya continued, "Aside from this, it's an important moment for the business because we will gain more shareholders. The company is preparing to sell ordinary shares to increase the investment of executives without roles in the board of directors, as well as employees and ordinary citizens. We will be selling 150 million shares. It's an opportunity for employees to gain some ownership in the company, to have a role in managing the company and to be a part of our growth. It's also an opportunity for other professionals to become a part of our company. Becoming a public company will also make the WICE brand more well-known and enhance our reach to connect with more customers, vendors, and new partners."
"WICE's entrance into the stock market has created excitement among the employees. All of the employees are confident in our future success, because of our proven history of expansion and growing profits, as well as our vision and goals for the company's future," said Managing Director, Kim Thitimar Tantikulsuntorn.
CONQUEROR would like to congratulate the WICE LOGISTICS team on this tremendous venture and invite agents with shipments in Laem Chabang to get in touch with the team.
For more information on this story, please click here.